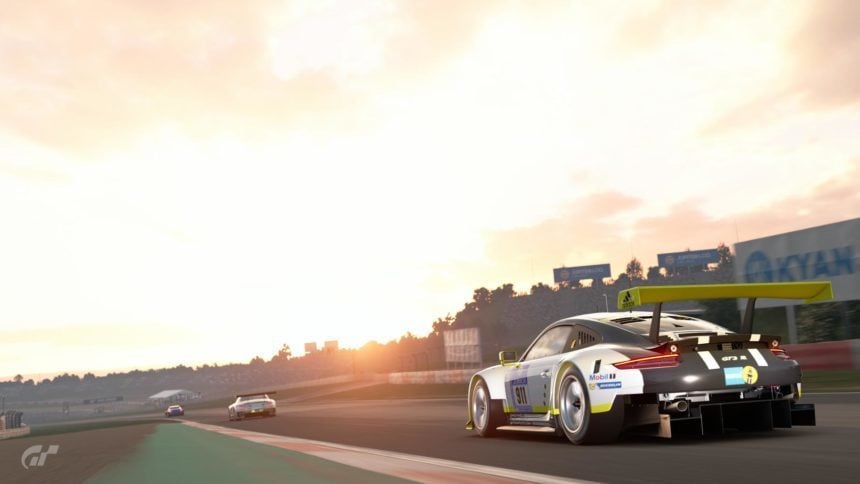 The Gran Turismo Sport FIA Championship will begin in earnest this weekend at the Nürburgring. To celebrate, Polyphony Digital has invited 30 of the top European players to battle it out in front of a live audience.
After the initial announcement last month, we've now got a full list of the drivers. PD has cast a wide net, bringing in players from 13 different countries. France, Germany, and the UK are all fielding four-man teams, while Italy, the Netherlands, and Spain contribute a trio apiece.
Belgium: Nick Aerts
Finland: Markus Kononen and Kimmo Kaisla
France: Fabien Gaillard, Loris Garnier, Anthony Duval and Pierre Lenoir
Germany: Michael Kasseckert, Patrick Weking, Kevin Richly and Tarek Buschmann
Great Britain: Matthew Thomas, Martin Grady, Tom McPherson and Lewis Bentley (Reserve Driver – Edward Williams)
Hungary: Patrik Blazan and Benjamin Bader
Italy: Matteo Paolini, Cristian Nicotra and Vincenzo Mangano
Luxemburg: Philippe Nicolay
The Netherlands: Angelo Schut, Sander Derksen and Joost de Haas
Poland: Kamil Karsky
Portugal: Bruno De Sousa Ferreira
Slovenia: Uros Rasic
Spain: Francisco Jimenez, Adrian Mayor and Manuel Rodriguez Rincon
There's no word yet on the race structure, but given the location, we expect the 'Ring itself will feature pretty heavily. We'll know more after the test streams prior to the event.
For those heading to the Green Hell, you'll be able to watch the action at the Ring Boulevard, located behind the South GP circuit grandstands. The players will tackle the Manufacturer Series Final first, on Friday at 15:00 local time (1400 UTC). The Nations Cup takes place the following day at 22:00 local (2100 UTC).
If you didn't get the invite, but will find yourself at the circuit this weekend, an exhibition series will take place from Thursday to Saturday. Simply head to the same spot as above and take part in a qualifying race. PD will be splitting the public portion into three age brackets: Junior (<15), Adult (16–35) and Senior (>36).
Stay tuned for more news on the Gran Turismo World Tour over the course of the weekend.
Featured image courtesy of Scuderia Paul.
More Posts On...