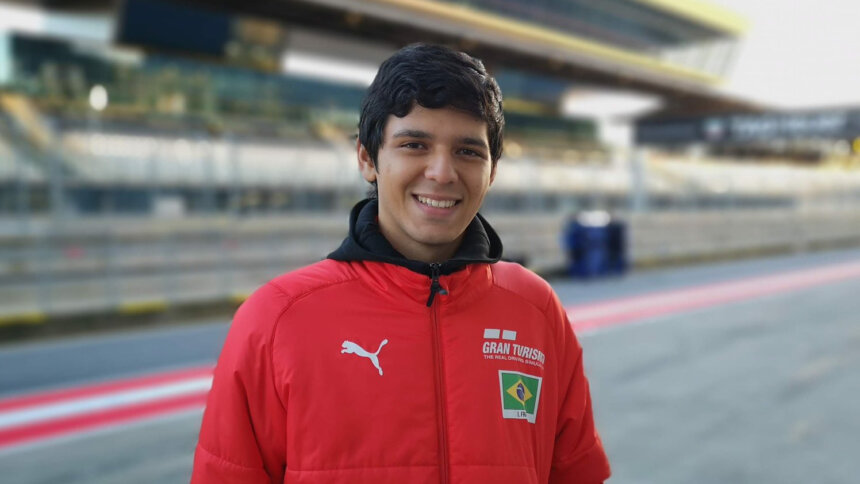 Super Formula, the top tier open-wheel racing category in Japan, has announced that Igor Fraga will be the brand's "e-motorsports ambassador".
Japan Racing Promotion, the organizing body behind Super Formula, revealed Fraga's role as part of its "Next50 (Go) Project". This was initially announced last year, ahead of Super Formula's 50th season in 2022 — having started out life as All-Japan Formula 2 in 1973 — as a plan to expand and evolve the series over its next 50 years.
Naturally esports is a major facet to the digital evolution of Super Formula, which has also seen it introduce SF Live+ and the SFgo app to bring live races to more fans in more ways than before.
Fraga is a natural fit for the role. Although of Brazilian descent, and known for his Gran Turismo Nations Cup win for Brazil, he was actually born in Kanazawa, Japan, and is fluent in Japanese.
Indeed much of his motorsport career took place in Japan, winning domestic karting titles at the Mini ROK level before claiming the 2008 Asian Karting Open Championship. After moving to Brazil he won the 2017 F3 Brazilian Championship and notably won the 2020 Toyota Racing Series title ahead of F2/DTM driver Liam Lawson and F1 racer Yuki Tsunoda.
Of course Fraga will be more familiar for his exploits in the Gran Turismo World Series, as the only driver to have picked up three titles. After winning the first Nations Cup in 2018, he joined Rayan Derroiuche and Tomoaki Yamanaka in the victorious Toyota squad in the Manufacturer Series in 2019. Fraga and Yamanaka, along with Coque Lopez, won the same competition again for Toyota in 2021.
Describing Fraga as a "two-sword" driver, JRP states that its goal is to "closely follow and support the dream" of esports players around the world to follow in Fraga's footsteps and become real racing drivers.
See more articles on Super Formula.