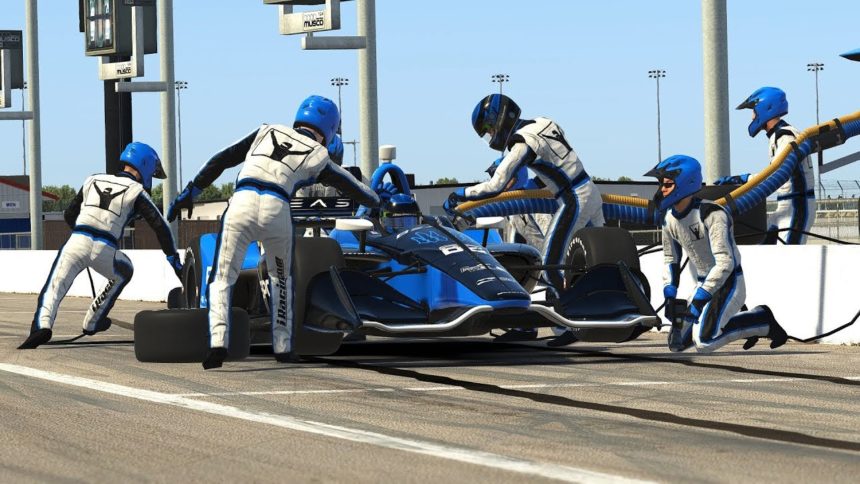 The latest version of iRacing is now available to all subscribers. Following the first update of the 2019 season, the iRacing team is back at it again, this time with some holiday cheer.
This second update, dubbed the "Holiday Patch", brings with it a new track and a host of improvements. Among it all, the standout feature is the new IndyCar pit crew animations. The crew will go to work on all Dallara models, the likes of which are the DW12, F3, IR18, and 2011 chassis.
To see the crew in-action for yourself, look no further than the video below:
As mentioned, there's more to the latest update. Joining the racing sims elusive track list is none other than the "Chili Bowl" dirt oval track. Named after a local company hosting the first event, it's now known as the "Super Bowl of Midget Racing".
Founded in 1987, the Tulsa Expo Center in Oklahoma has hosted the event since. It is a prestigious race that has seen the likes of Tony Stewart, Kasey Kahne, and the Swindell family fill the grids. For players looking to get down and dirty, the Chili Bowl is available on the iRacing store for $14.95.
While there aren't any new vehicles, those included in the previous update should be plenty to keep players occupied. For the full list of everything included in the Holiday Patch — and it's quite a read — have a look here.
More Posts On...