RAM wasn't the only FIAT Chrysler Automobiles (FCA) brand joining in on the off-road fun at the "Capital Markets Day" presentation. It also announced a new direction for its Jeep brand with a new focus on desert vehicles.
Currently, the brand uses the Trailhawk designation for its off-road, non-Wrangler vehicles. These vehicles come with the "Trail Rated" badge on the fender and typically offer a little more than the typical about town SUV.
Now joining that line-up is the Deserthawk. As you'd expect this new line of Jeep products will forgo the trail capabilities and instead focus on the sand.
According to FCA, the Deserthawk models will encompass eight different desert engineering standards. While it doesn't mention what those are, we assume the new models will focus more on traction settings and wider tires. It also looks like rally inspired wheels are on the menu too.
Like its Trail Rated sibling, the Deserthawk will also come with a new badge on the fender. However keeping with the sand theme, it'll proclaim the vehicles are "Desert Rated".
Moving past the Deserthawk, Jeep also laid out plans for several new models. The real surprise is the return of the iconic Grand Wagoneer nameplate. This new vehicle will put Jeep squarely back into the full-size SUV after its departure in 1991.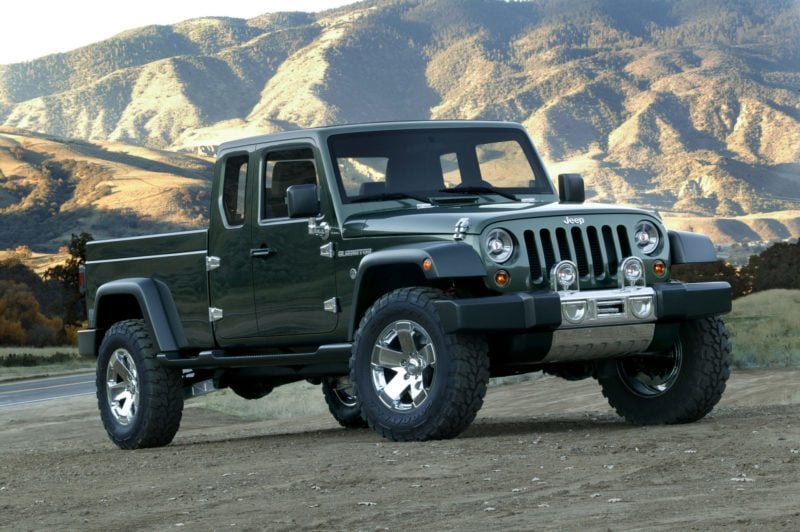 There's also a Jeep-based pickup on the way next year too. Currently, all the rumors point to a pickup version of the new JL Wrangler. The brand has teased enthusiasts over the years with several concept vehicles, but never pulled the trigger. Now it looks like it's finally happening and marks the return to a segment Jeep left in 1992 with the end of the Comanche.
The other vehicle that caught our attention is a new A/B segment urban vehicle. While the Renegade squeezes in at the top of this segment, chances are this new vehicle is smaller. Hopefully, this means some sort of Jeep version of the brilliant FIAT Panda Cross.
Finally, in a push to keep up with the times, models from across the Jeep range will also get electrification options. According to the presentation, the brand will split between plug-in hybrids and mild hybrid drivetrains — exclusively using petrol too, so say goodbye to the diesel Jeep. In doing this, it'll continue to propel the Jeep brand forward in the global market.
More Posts On...