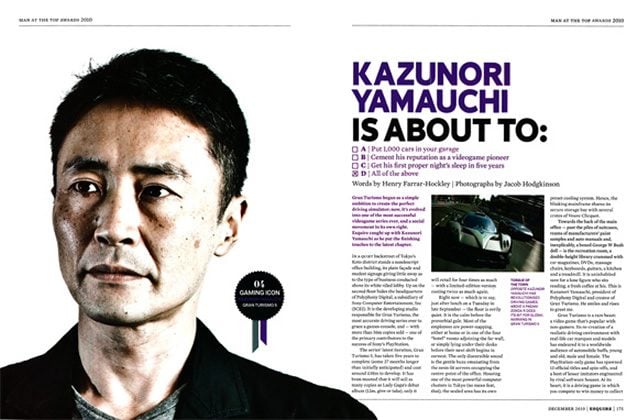 Kazunori Yamauchi has been honored in UK Esquire magazine's "Man at the Top 2010" awards for his work on GT5 and the GT series. Esquire recognized ten men who "rewrote the future through their works in the past year", placing Yamauchi alongside some big names, including actor Russell Crowe, "Inception" director Christopher Nolan, Twitter CEO Evan Willams,  Tour de France star Mark Cavendish, and others.
Congratulations to Kazunori Yamauchi for this awesome bit of "mainstream" recognition of his work – it's always good to read about the GT series outside of the "gaming" media. Thanks to all who sent this in!
More Posts On...
The original comments for this post are no longer available.