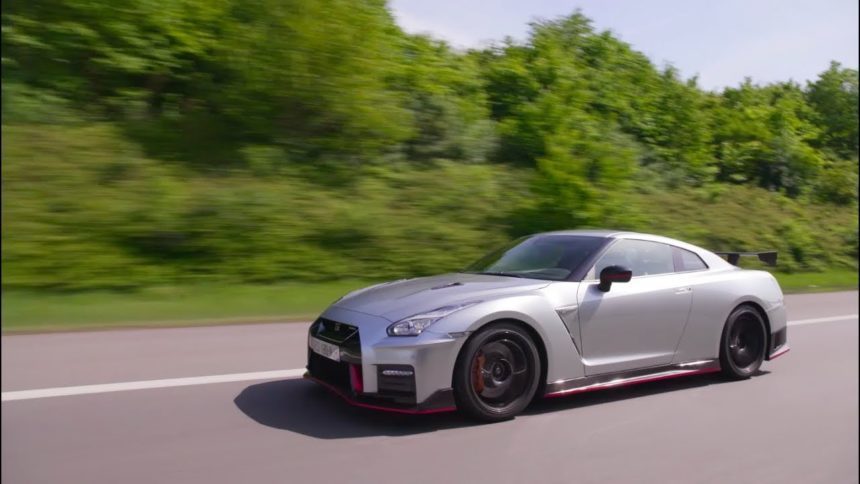 When you're a Skyline connoisseur like Kazunori Yamauchi you have some pull at Nissan. That's why when he wanted a go in the newest GT-R, all it took was a phone call to the automaker to make it happen.
Taking to the roads around the Nurburgring, Kaz got a chance to drive not one, but two GT-R cars on the street. Not a bad way to kill a day by any means, especially when it involves the speed-limit-free Autobahn.
The first GT-R Kaz got behind the wheel of was the GT-R NISMO. He wasted no time heading straight out to one of Germany's famous highways. There he put his foot down and took the car up to an effortless 167mph.
This isn't really that surprising. With 600 ponies under the hood from its twin-turbo 3.8-liter V6, the NISMO is seismically quick. The run to 60 takes a mere 2.9 seconds, and flat out it'll touch 200mph.
In addition to speeding around, Kaz also gave his feedback on the NISMO. He liked the way the exterior of the car looked, saying it was more stylish than previous GT-R models. Kaz also seemed impressed by the car's suspension too, with it being more mild-mannered than he originally thought.
After spending some time with the NISMO, he swapped it out for the Track Edition.
Nissan slots the Track Edition in the middle of the GT-R line up, but it's not slow by any means. It still comes with 565hp and sports a 0-60 time of 3.5 seconds. Plenty quick enough to contend with any sports car in its class.
Kaz seemingly liked this model better, saying it was relaxed but could turn into a monster at any moment.
Towards the end of the video, Kaz talks briefly about Gran Turismo Sport too. Unfortunately, there's no new details on upcoming cars, but he did mention something interesting about the GT-R. According to Kaz, both digital cars mimic their real-life counterparts perfectly — not really a surprising comment from the man behind the series!
As the video ends, Kaz says with a smile that he has the cars on loan for a little while longer. He then jumps into the Track Edition to head off to the Nurburgring. Talk about a fantastic way to end the day.
If you want to see the full video you can check it out below. Just make sure you have closed captioning on so you can see what Kaz is saying.
More Posts On...