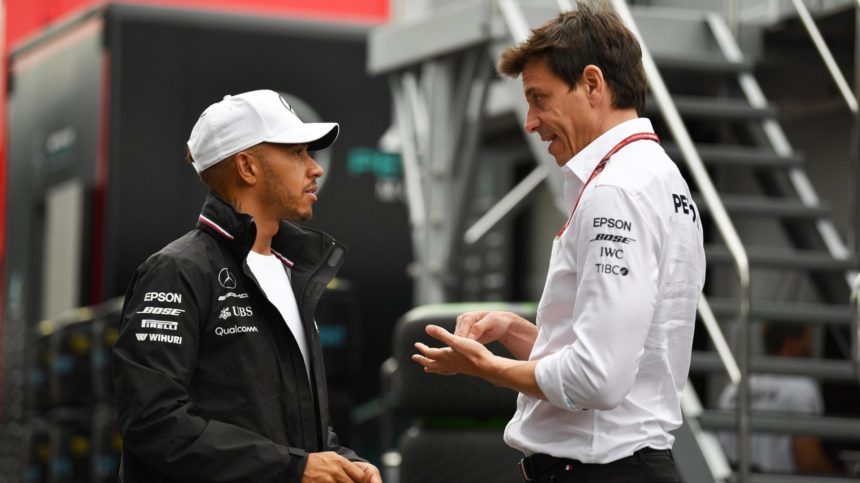 While Lewis Hamilton's F1 future has been a talking point as of late, the speculation has now ended. Mercedes has confirmed the Brit will continue to drive for the team through the 2020 season.
Hamilton's current deal would have expired at the end of the season. With the extension, he'll continue to drive for the Silver Arrow squad for two years.
Moving to the team in 2013, what may have originally been a gamble has paid off many times over. Hamilton has secured 44 race wins and three drivers' titles in five-and-a-half seasons. This extends the partnership to eight consecutive seasons, and 14 years total in F1.
Of course, the news is unlikely to come as a surprise to many. After all, the pairing have dominated the V6 hybrid era outright. Only recently has it come under fire thanks to Ferrari's resurgence.
Hamilton sounded off in the press release:
"This contract extension has basically been a formality since Toto and I sat down during the winter, so it's good to put pen to paper, announce it and then get on with business as usual.

"I have been part of the Mercedes racing family for 20 years and I have never been happier inside a team than I am right now. We are on the same wavelength both on and off track – and I am looking forward to winning more in the future and shining even more light on the three-pointed star."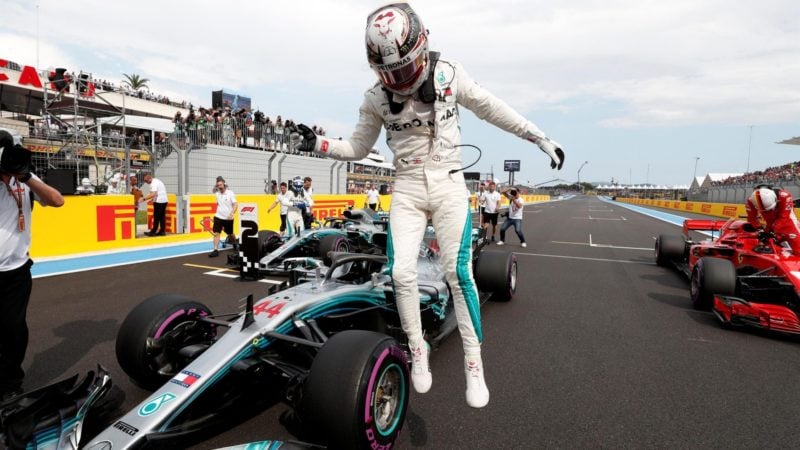 Mercedes Team Principal Toto Wolff chimed in to share his thoughts on the new agreement.
"We have been aligned with Lewis ever since we first sat down to discuss the details of this contract after last season, but there has understandably been a lot of interest and speculation around the whole process, so it's good to put all of that to rest and get this thing announced.

"We signed the final documents this week and didn't want to keep people waiting any longer. There is not much about Lewis as a Formula 1 driver that hasn't been said already – he is one of the all-time greats and his track record speaks for itself."
It's worth noting Hamilton is a four-time champion. He secured his inaugural crown with McLaren in 2008, taking the lead from Felipe Massa by a single point. As it stands, Hamilton is one of only two people close enough to threaten Michael Schumacher's all-time record of seven.
Furthermore, at 65 race wins he's second only to another record set by Schumacher at 91. He'll undoubtedly close that gap between now and 2020 — we're eager to see by how much.
More Posts On...