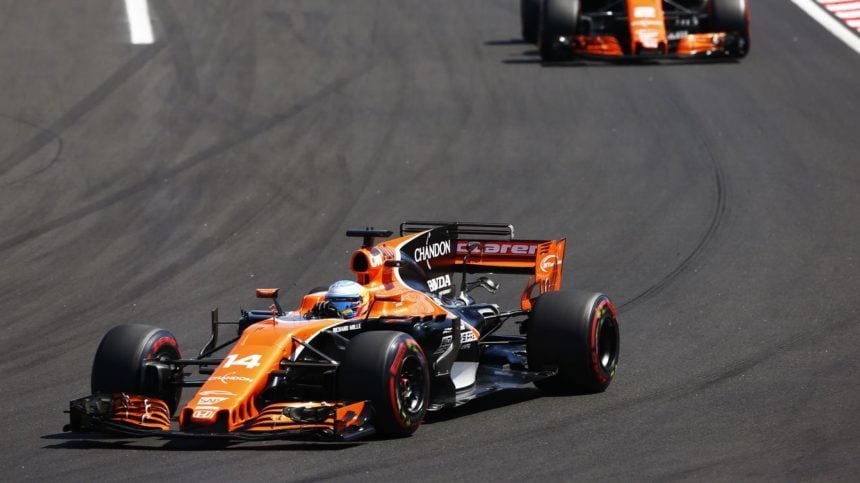 It's not been an especially well-kept secret, but now it's official. McLaren has ended its engine supply deal with Honda.
Honda's return to the sport in 2015 as exclusive engine supplier to McLaren has not gone well. Having missed out on the first year of the V6 turbo era, Honda has always been on the back foot. The RA61 series of hybrid power units has never had the same power as rivals, and reliability is questionable too.
With a Honda engine in the back, McLaren has only finished in the points 26 times from 106 race entries. By comparison, it has racked up 30 retirements and 715 grid place penalties for replacing engine components.
F1 observers report that the chassis itself is one of the top four on the grid. Certainly when the engine can get to the end of a race and power is not so important, as at Monaco or Hungary, the McLaren can finish well.
Nevertheless, it has been a lucrative deal for McLaren. It has not had to pay for its engines, and receives sponsorship money from Honda too. The early termination of a deal, and finding a new engine and new sponsors, could cost McLaren hundreds of millions of dollars.
However, both parties have now decided that enough is enough. The team will continue to compete as McLaren-Honda until the end of the 2017 season and start 2018 apart.
For its part, McLaren will move to Renault power for 2018-2020. Shaikh Mohammed bin Essa Al Khalifa, executive chairman of the McLaren Group, said:
Honda is a great company which, like McLaren, is in Formula 1 to win. Although our partnership has not produced the desired success, that does not diminish the great history our two companies have enjoyed together, nor our continued efforts to achieve success in Formula 1. At this point in time, it is in the best interests of both companies that we pursue our racing ambitions separately.

A Renault-powered McLaren is a new and exciting concept in Formula 1; what's most important is that this partnership gives us the equal opportunity to compete alongside the other Renault-powered teams.

At McLaren, we have the motivation, the desire and the resource to be a competitive force in 2018; now Renault power gives us the ability to take a significant step further up the grid.
Meanwhile Toro Rosso has announced a move the other way, from Renault power to Honda. Carlos Sainz, currently driving for Toro Rosso, will move to the Renault factory team as part of the deal.
It's also expected that Fernando Alonso, often found voicing his displeasure at the Honda's power and reliability, will sign a new contract with McLaren.
More Posts On...