McLaren is setting up to unveil something big at the 2018 Goodwood Festival of Speed. However, right now it's just continuing to tease us with a series of images.
The first image released on June 6 gave us a snippet of the rear of the car. Clad in a sea of visible carbon fiber, it also flaunts a couple other minor details. Perhaps the largest is the missing exhaust, but we also see a rear canard poking out.
Now a week later, we finally get a chance to see where the exhaust went – up on the bonnet cover.
Yes, whatever McLaren is teasing, it will come with high-mounted exhaust. And that's pretty awesome. Like pop-up headlights and unique doors, non-traditional exhaust is also typically the mark of a cool car.
As for what the mystery McLaren is, it's hard to say. However, all signs currently point to a hotter version of the 570S sporting the LT designation.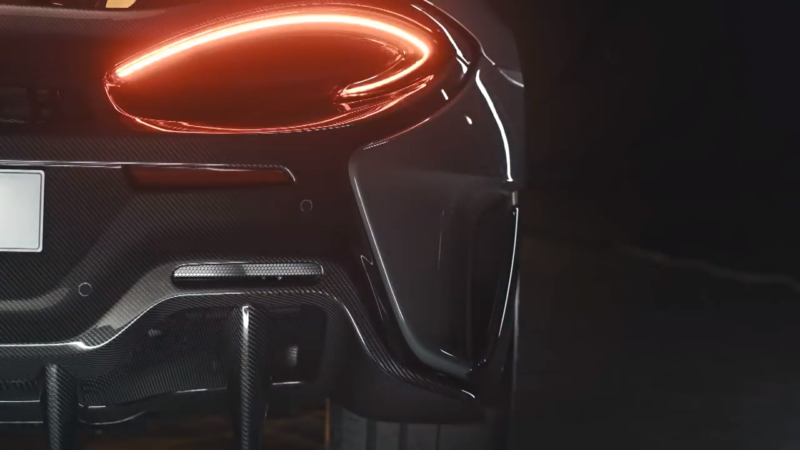 McLaren did release its fairly extreme GT4-based MSO X earlier this year. However, it was only for one dealer in Newport Beach, California. So maybe a more worldly model is in order?
With what's looking like a weekly tease, the internet is trying to figure out what McLaren truly has up its sleeve. The most intriguing guess so far is an actual long-tail version of the 570. While this seems unlikely, it's still a concept we approve of.
Whatever McLaren has in store for us, it's looking like it'll be quick. According to the Instagram post, the car will get better aerodynamics, more power, and less weight.
Another mystery surrounding the car is #TheEdge, the hashtag accompanying all of the posts. Still no word on what that means, but as always guesses are flying around regarding that as well. However, it probably has something to do with the name since the company currently has a tagline of "The Edge is Calling".
We will know more come June 28, when the company is set to unveil the car.
In the meantime have a guess of your own? Be sure to check out the comments section and let us know what you think.
More Posts On...