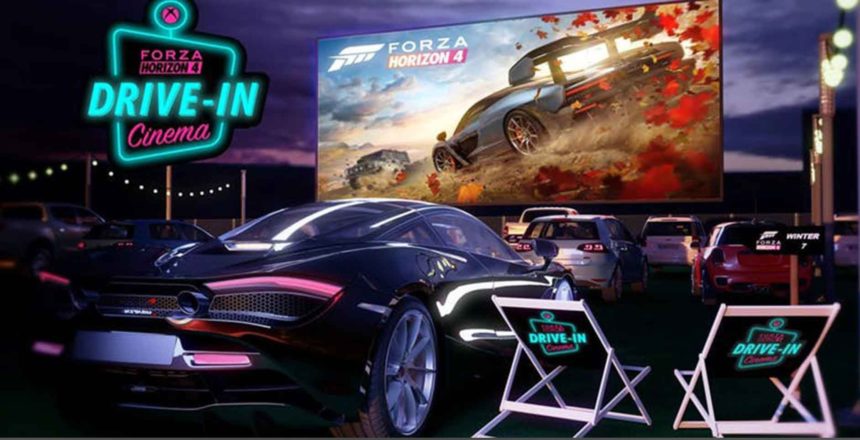 Microsoft is celebrating the upcoming release of Forza Horizon 4 with a unique drive in theater experience in Australia this Friday, September 7.
Taking place at the Skyline Drive In of Blacktown, New South Wales, the one-night event sounds like a blast for automotive and gaming fans alike. Attendees will of course have the option to try the fourth installment of Playground Games' open-world racer. If they'd rather watch, live gameplay demos from within an on-site McLaren 720S will be up on the big screen. Additional McLaren vehicles, as well as Porsches, will dot the theater's grounds.
In addition, Playground Games' Ben Penrose, art director for the new game, will be on hand to answer any and all FH4 questions.
After folks get their time in with the game, Microsoft invites them to get comfy in their own cars for a screening of Mad Max: Fury Road.
Best of all? Microsoft will donate all ticket proceeds to Create Foundation, an Australia-based child advocacy group.
If you're interested, tickets for the event are now available here. A car pass runs $20 AUD, while an individual pedestrian ticket is half that.
More Posts On...