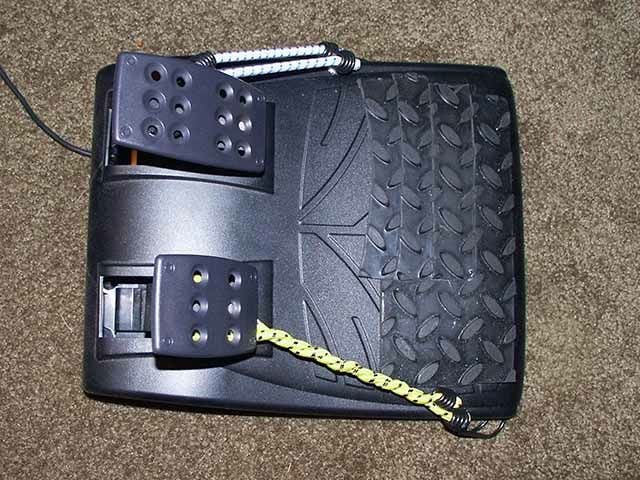 One of the most frequent complaints about the popular Logitech Driving Force GT is the pedals. The brake, in particular, can be quite "squishy", making it more difficult to accurately gauge the force being applied. Since the DFGT was released, several popular DIY mods have been shared in our forums, but this one is probably my favorite: simply wrap a small bungie cord around the brake pedal and hook it around the base of the unit, as YouTuber megadarren demonstrates above (thanks, TRC_Hunk).
Of course, there are many variations to this setup, or you can engineer something that's a bit more complicated. Regardless, with many of us here in the United States exposed to serious competition in GT Academy for the first time, more sim racers than ever before have a renewed interest in getting the most out of their equipment. Have you modified your wheel or pedal assembly? Share your ideas below or head on over to our steering wheels forum for more in-depth discussion.
More Posts On...
The original comments for this post are no longer available.