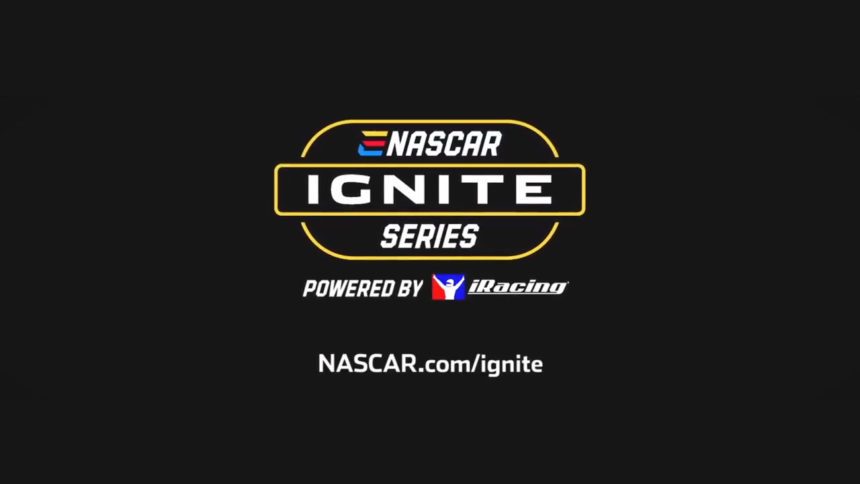 Remember the youth-oriented NASCAR esport series from last month? Well, it's about to start next week, and it's got a shiny new name to go along with it: the NASCAR IGNITE Series.
The IGNITE Series is a partnership between America's leading motorsport and iRacing. It's open to all drivers 13–16, with the only cost of entry being iRacing itself. Given the subscription service's myriad options, the team has even put together a package for Ignite hopefuls, grouping everything needed together for a one-time price of $99. It's available here.
Drivers can look forward to both single and heat race formats. In the beginning, all eligible players will face off. After eight weeks of the regular season, the top 50 scorers will face off in four-week playoffs. From here, the best 30 drivers will find themselves at Martinsville Speedway.
In addition to the new, official name, Virtual Racing School is also offering complimentary access to its Legend car databack for IGNITE drivers. This includes weekly tutorials and tools to cut those lap times. You can find more details at the VRS website.
For the latest NASCAR IGNITE schedule, see below.
NASCAR IGNITE Series Schedule
Regular Season
June 20: Charlotte Motor Speedway – Legends Oval
June 27: Thompson Speedway
July 11: South Boston Speedway
July 18: Atlanta Motor Speedway – Legends Oval
July 25: Brands Hatch -Indy Circuit
August 1: Las Vegas Motor Speedway – Bullring
August 8: Myrtle Beach Speedway
August 15: Langley Speedway
Races will be Wednesdays at 2:00 PM EDT, 8:00 PM EDT, and 10:00 PM EDT
Playoffs (Heat Racing)
August 25: New Smyrna Speedway
September 1: Irwindale Speedway
September 15: Texas – Short Track B Road
September 22: Stafford Motor Speedway
Races will be Wednesdays at 8:00 PM EDT
Finale
September 29: Martinsville Speedway
More Posts On...