After accidentally revealing the cover art and name for Need for Speed Unbound itself yesterday, EA has another leak on its hands as images and details on the next title in the NFS series have appeared on a retailer website.
Japanese entertainment store Neowing has published the information a little ahead of schedule, with the game's official announcement due on October 6. While that grand reveal will likely go into a great deal more detail, the game listing nonetheless provides plenty of insight.
Firstly, and perhaps most importantly, is the release date, shown in the listing as December 2. That confirms the title will hit the 2022 target given by EA last year. It looks to be available as a standard title and a "First Edition" with some pre-order bonuses, but early access isn't listed among them.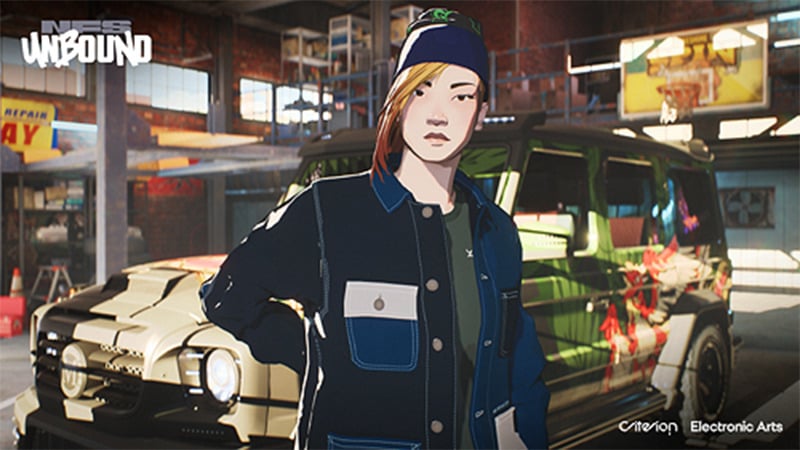 The images provided are pretty interesting too. They appear to show an unusual art direction which mixes high quality realistic graphics — on the vehicles and environments — with a curious, anime-style, cel-shaded style.
This is particularly noticeable on the human characters, but also vehicle "effects" that include stars over wheels and highly stylized tire smoke. Oddly this was previewed in a purported leak of the title back in April which, against all expectation, appears to have been the real deal!
That leak also announced the setting of the game as "Lakeshore City", a fictional interpretation of Chicago. Neowing's listing also states this, citing Lakeshore's "ultimate street-racing challenge" which goes by the name of "The Grand".
Of course you wouldn't expect a NFS game to be about anything other than street-racing, and the images and text confirm a police presence in the title once again. Unbound though appears to lean into the "street" part of that more than ever before.
Vehicle tuning, including aesthetics, is at the fore again, with players able to add parts, modify and decorate their vehicles with wraps and decals. The listing states players will have "a new toolkit full of energetic visuals and sound effects", which likely means you'll be able to customize your anime smoke clouds.
Fashion and music also play their part, with "exclusive gear" for your avatar too. The game's soundtrack includes artists like Rakim "A$AP Rocky" Mayers — whose own Mercedes-Benz 190E (seen below) appears to be the cover car — and original game music from Louis "Brodinski" Rogé.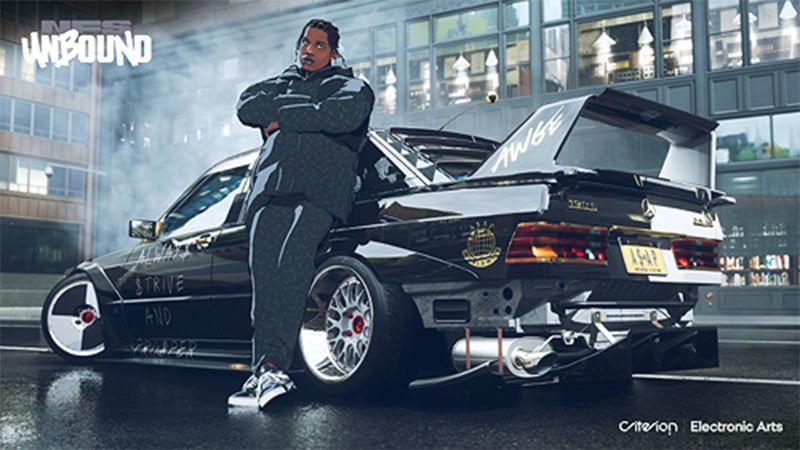 Multiplayer is also heavily referenced, with part of the First Edition bonuses including a multiplayer-exclusive $150,000 cash boost. The listing notes "weekly qualifiers" too, although it's not clear if this is single player or multiplayer.
We'll probably have to wait until the official announcement at 1500 UTC on October 6 to find out more specific details — absent any other leaks of course.