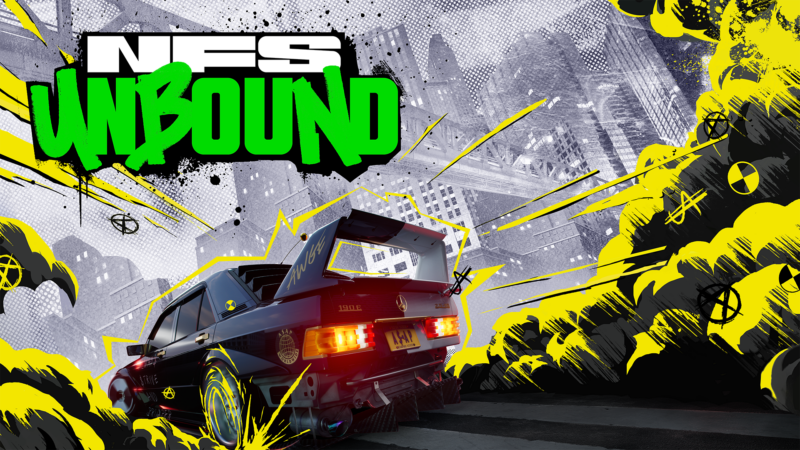 EA has officially revealed the next game in the venerable Need for Speed series, helping to confirm a fair bit of information that has been creeping out over the past couple of days.
Need for Speed Unbound will come to PC and ninth-generation consoles — PlayStation 5 and Xbox Series — only on December 2, with three days' early access starting November 29 for players on EA Play, as a ten-hour free trial.
As you'd expect, the game features a single-player story which will see players start out as a novice racer and eventually attempt to win the "ultimate street race" in the setting of Lakeshore — a city based on Chicago.
According to the official release, the plot begins with "a robbery at a family auto-shop" which causes a rift, while the finale sees the rookie attempt to "reclaim the priceless car" stolen through this final race. Unbound also promises that "every race, decision, and side bet" will generate meaningful risks and rewards that could impact the story.
Of course part of that is the cops. As you race in the obviously illegal street races, you'll attract more attention — noted in release as "heat" — from the 5-0. New "escape mechanics" allow you to shake them off for larger rewards, although there are also larger consequences if you fail.
Alongside providing his car as the game's hero machine and contributing to the game's soundtrack, A$AP Rocky will appear in person as an NPC. He's the leader of "Takeover Scene", which appears to be a driving challenge section of some flavor.
You'll need cars too, and the official car list as it stands consists of 144 vehicles from brands like Aston Martin, BMW, Chevrolet, Ferrari, Lamborghini, McLaren, Mercedes, Nissan, and Porsche. Each can be customized with parts, paint jobs, and decals, as well as new anime-style driving effects, all in 4K resolution at 60fps.
That extends to player avatars, with exclusive licensed clothing and accessory items from leading fashion brands. According to Kieran Crimmins, creative director at Criterion Games, the "new signature art-style … brings graffiti to life."
That's leveraged in the special NFS Unbound Palace Edition, a $79.99 (€89.99) version of the game which features content from Palace Skateboards including a clothing pack, special character pose, driving effects, and four custom cars. The regular edition comes in at $69.99 (€79.99).
Players who pre-order the game ahead of the November 29 early access window will get an exclusive "Unbound" pack which adds driving effects, stickers, and a $150,000 Bank credit to their multiplayer wallet.
There'll also be additional post-launch content, although EA has yet to reveal the strategy for this or any special editions which have bundled DLC passes.