The first major update for Need for Speed Unbound, "Volume 2", is now available across all platforms — PC, PlayStation 5, and Xbox — bringing new game content and features as well as a raft of fixes.
Coming in at over 10GB on PlayStation 5, the update brings the first new content since the game launched four months ago. Despite the size there's only really one new vehicle in the update, though players will have access to two others as well.
That new vehicle is pretty substantial though, with the enormous Mercedes-Maybach S680 making its gaming debut. It's perhaps an odd choice of vehicle, with the 18-feet long, 5,000lb luxury limousine not being a direct fit with the street-racing ethos of the NFS series, but then again Unbound is all about the "drip" and it doesn't get much more dripping (at least for brands already in the game) than Maybach.
You'll need to pick up 30 stars in various Hot Lap events around Lakeshore to unlock the six-liter V12 Mercedes, although even then you'll need to spend almost a quarter-million credits to own it.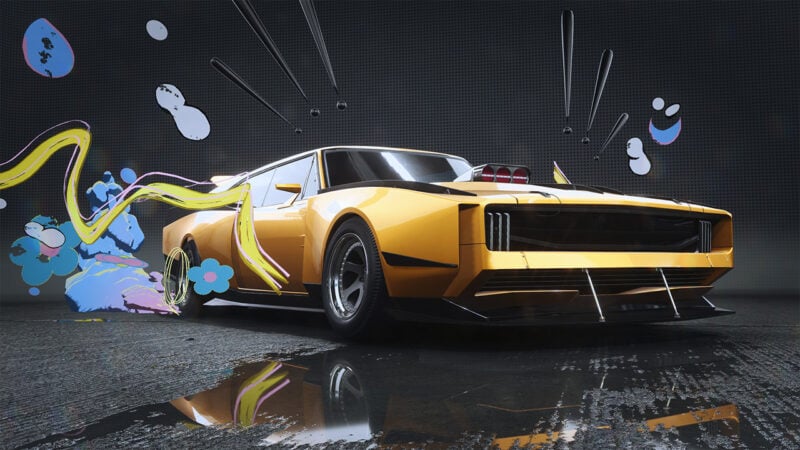 Two further cars are also available, with the "Balmain Edition" Lotus Emira — as driven by in-game NPC Eléonore — available for completing three Playlists using any other Lotus vehicle. You'll need to be an EA Play subscriber to pick up the final car, which is the "Epic Custom" Nissan 240ZG used by another NPC, Waru, in the game.
There's expansions to the single- and multi-player offerings too, with 40 new challenges in solo modes that include new Hot Laps as well as three new Daily Challenges, new Endurance events, and new Rumble Races. Complete enough of the challenges and you'll pick up Ghost and Need Coffee character poses, Hey May and Bear Champ driving effects, and new banner stickers.
Multiplayer gets a big overhaul too, with the most notable aspect being the addition of cops to Lakeshore Online. That means that you can now take part in chases online with other players — even stumbling upon someone else's chases on your server and helping them by taking the cops out for extra Bank.
There's also a huge list of bugfixes, which you can find in the comments thread below. While this is all free, Volume 2 also adds a "Keys to the City" paid DLC which allows you to unlock all of the 260 collectibles and 160 activities on your in-game maps for $4.99. It comes with a bonus "Fury and Zen" clothing pack too.