This guest contribution is by Nick McMillen, 2013 United States GT Academy Champion. This is his recount of his first major race and win, the 2014 24 Hours of Dubai, in his journey as one of the newest Nismo Athletes. Look out for future articles from our racing driver contributor coming soon as he experiences and takes steps through his professional career.
I got back late last Sunday night and just went to bed, I was so tired. Was knocked out for a day just catching up on sleep. I've realized there's not much sleep during a 24 hour race.
Dubai was a great place to visit. Very cool yet odd at the same time. The track was good and probably one of my new favorites. Has a good amount of low to high speed stuff along with some elevation change which I definitely wasn't expecting. Going into the race all I could feel was excitement with almost no nervousness in the back of my head. I was just happy to be back in a racecar again!
First day in Dubai was strictly practice and just figuring out the track. We all had an idea of what the track was like because we had done some training on the simulator to learn it, so getting up to speed wasn't too difficult. It was exciting being back in the car and I was ready to go. I believe I only had about seven laps, my practice was cut short due to having a press release party for the 2014 GT Academy Middle East. I was accompanied by my teammates and fellow GT Academy Champions Lucas Ordoñez and Ashley Oldfield to the event and I have to say it was pretty cool. It was held on a yacht in the marina of Dubai where the three of us did a Q&A with some Nissan rep's, magazine editors, and more. Hopefully all of my speaking was appropriate and went well. After that was a nice little cruise through the marina to check out the city and what an awesome sight it was!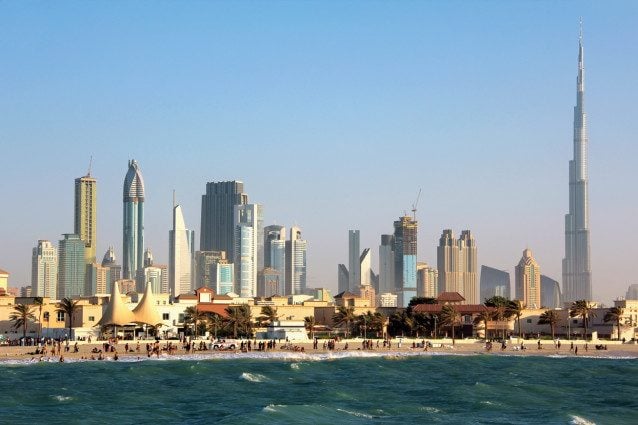 Not too much went on the next day. Driver's meeting along with a little more practice and qualifying. Got some more track time, I believe it was then where my on board footage came from, if you want to take a look. I put in a few laps in qualifying just for practice but Lucas put in the fastest laps of all of us and landed us about 30th on the grid. At this point I had maybe a dozen laps or so but was up to speed and ready to go for the race.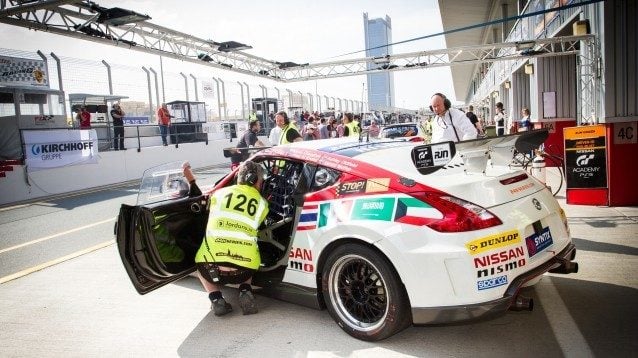 I woke up Friday excited to race but feeling a little tired due to my lack of sleep the previous night but I knew a getting in a racecar would solve that problem! Race time came around and about an hour before the start there was a nice grid walk/party that was quite eventful. They had groups of people from about a dozen of the different countries all dressed up playing music, dancing, and just getting wild. Nothing like kicking off a race in style! Soon enough though we were kicked off the grid and it was time to go. The two out laps went quick and it was off we go! Watching 80 racecars come flying past you at full throttle was exhilarating and something I haven't experienced before.
Time went by fairly quickly before my first stint. Surprisingly I wasn't that nervous if at all. I was third in the car after Stanislav's stint. I suited up (no helmet, gloves, etc. yet) to make sure I was ready to go when it was my time or if there were any issues during current driver stints.
Ashley and myself were sitting watching the race when about 40 minutes into the second stint of the day a code 60 (cautionary period) came into effect. Ashley shouts over to me, "Probably should get ready in case we need to do a driver change." Though I'm doubtful due to it being early in the stint still I get ready just in case. Sure enough they are bringing in our car #126, so I stand with Ashley as it comes in. The car stops and Ashley runs over to the car, but suddenly my mind snaps and I realize it's my car! I'm trying to yell at Ashley that he's getting in the wrong car and I go running over but one of the crew pushes me back. Ashley is still trying to pull Stanislav out of the car when someone finally realizes he's getting in the wrong car! I'm then pushed to now go get in the car and have to hurry. I'm all belted and get in the car flustered after what just happened and have to collect my thoughts and try to focus. I thought it was pretty funny to be honest. Apparently Stanislav thought he heard on the radio to come in as he saw others go to the pits. Everyone was quite surprised when the wrong car pulled in but luckily I was ready to go. Always prepare for the unexpected as they say.
So it was off for my first stint, code 60 was over, and I've calmed down by this point and settled in just happy to be racing. The first stint was probably the most important one for myself. I learned so much in just one stint. Learning to pace myself and how to deal with traffic and lose the least amount of time was key here. I had a little bit of contact with a BMW on the inside of a corner a few laps in as I was over taking him. Got me a little flustered for a moment but carried on. Took me some laps to get the hang of it but was able to keep getting quicker throughout my time in the car and put in a good rest of the stint.
The second stint started out a little more organized than the first but not by much. I think I was trying to sleep or had just gotten up when Stanislav came running in going "Nick! Get ready as fast as you can! They need someone in the car who can speak clear English over the radio. They are having an issue with the car and need you to help diagnose it while you're driving." Stanislav was supposed to originally get in the car so I thought I had some time but I got ready. I don't think I've ever gotten dressed so quickly. It's a good thing I did because as soon as I could get all my gear on I was being shoved into a car and pushed out for my night stint.
The night stint went well for me, I think it could've gone better though for myself. Ended up having quite a few cautions during the night causing bunch ups and traffic management to be a little more difficult this time through. I enjoyed driving during the night as it's quite peaceful for me even given the circumstances. I didn't have to stress much with the car because the previous issue seemed to have been a quick fix by the crew with no following problems at all. There was a possibility of heating trouble but it was running just great for me. I'm not sure if when I got in the car we were first place but I know when I got out of the car we were first which was very exciting for me.
I was finally able to get a little bit of rest after my second stint but not much. I'm guessing a whole hour if that. After my attempt at sleep I gave up and wondered around for a little bit. Laying down random places that seemed quiet or watching some of the race on screen to kill time. Morning came around and we had developed a good lead and the car was running well.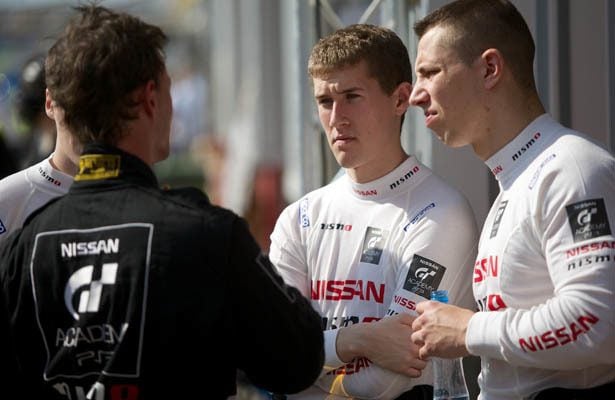 Lucas got to do the sunrise stint which was probably the coolest one looks wise. I was in right after him to catch the end of it and was happy this final stint started as a normal one with no rushes. Third stint was definitely my favorite. We were in first place with a decent lead, track seemed quiet, early morning, and I was at peace in the car just putting in lap after lap. It seemed there was maybe half the field on track now compared to night. I didn't want to come in to be honest I was enjoying myself so much. Once I brought in the car from my final stint it was pretty much smooth sailing from there.
The final laps were coming around soon along with the dancers and music that came rumbling through the pits once again. Everyone was celebrating and standing on the catch fence waving whatever they had at the drivers that were soon coming across the finish line. Lucas and James came around on the final lap together and took a nice pass up against the pit wall revving their engines. The team prepared an awesome car and we had almost no issues throughout the whole race. We held a comfortable lead from the middle of the night and were able to bring it in for a win! Me and the team were super thrilled even being as dead tired as we all were. Quite cool knowing the team had won and both cars had landed a podium spot. A year ago I wouldn't of expected to be standing on top of a podium in my first international race with a team I was apart of.
From then on it was celebration time!
You know, I've had so many people ask when it "hit me" that I had won GT Academy and I hadn't experienced that true moment yet. I never felt that moment until I got on the plane to head home. I sat there for probably the first hour in my seat with the biggest grin on my face thinking to myself "Wow, I just won a 24 hour race! In Dubai. I actually get to travel the world and then go race cars as a job. Does it get any better than that?"
I just want to thank Nissan, GT Academy, RJN, and everyone else behind what I get to do for making a dream come true. I just hope I can keep putting Nissan on top of podiums around the world.
Well, time to end it here I think.
I'm very excited for the upcoming year to say the least. Next Wednesday is my 21st birthday! Following that I'm to go to San Francisco to meet with Kazunori Yamauchi and Jordan from GTPlanet along with director of the KAZ documentary, Tamir Moscovici, on the 22nd of January. Then I believe it is off to Portimao for some Nissan GT-R GT3 testing. Gotta love that car.
Have a good rest of the week everyone!
Images courtesy of GT Academy and Nick McMillen's personal photography.
See more articles on Nick McMillen.