12 Finalists out of 400,000 entrants got the chance to go to Silverstone to prove themselves in Racecamp, now one of them has turned a far off dream into reality.
20 year old Nick McMillen from Salem, Oregon is the 2013 United States GT Academy Champion. Clinching the win in the final race under high pressure where he was not favored to win going in, he's been announced as the overall winner of this year's U.S. competition. He's already moved on to the Nismo driver development program racing in events around the world to prepare him for his ultimate prize: a fully Nissan backed, European FIA GT3 racing season.
Decided after a dramatic race which seemed to be almost a repeat of last year's finale until things took a turn for the unpredictable. Nick McMillen was able to drive a tremendous race falling back to third at the start and clawing back up through till he was right behind pole sitter Chris Hill. Chris seemed to have everything in place and was just a few corners from the win until he overcooked an entry and went wide, allowing Nick just enough room to squeeze by and claim victory in the thrilling conclusion to this year's GT Academy.
The full final episode is available to watch on Spike TV's website (U.S. residents only).
All four finalists are longtime GTPlanet users:
Patrick Crider – "SohnVonStig"
This was Nick McMillen's second attempt at GT Academy, becoming a National Finalist in 2012's U.S. GT Academy, he didn't progress beyond semi-finals. He began training for this year's competition as soon as he was back home and showed the determination necessary to come back the very next year and take it all. He will make his professional racing debut in the 2014 Dubai 24 Hours which kicks off the weekend of January 10th.
Congratulations to Nick and all the competitors for this year's U.S. GT Academy in proving yet again how much talent is out there just waiting to be discovered. We look forward to tracking Nick McMillen's progress as a professional racing driver through out next year and beyond right here on GTPlanet! Also track Nick's progress yourself by connecting with him through his Facebook fan page, where he'll be posting regular updates.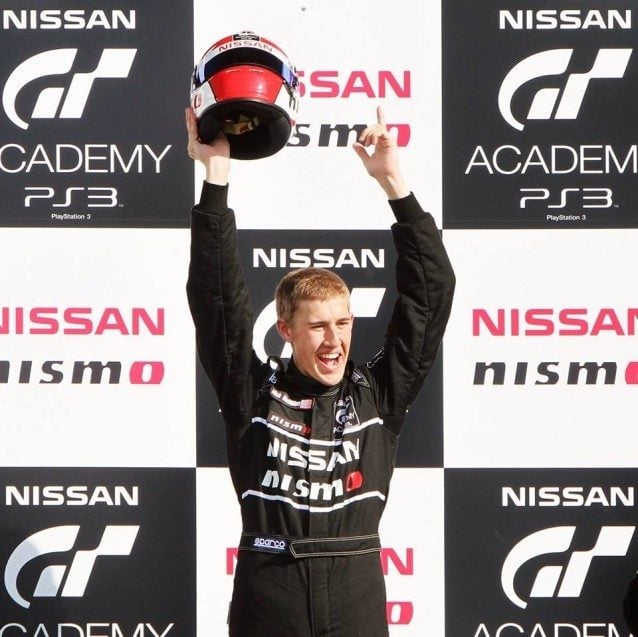 See more articles on GT Academy 2013 and Nick McMillen.