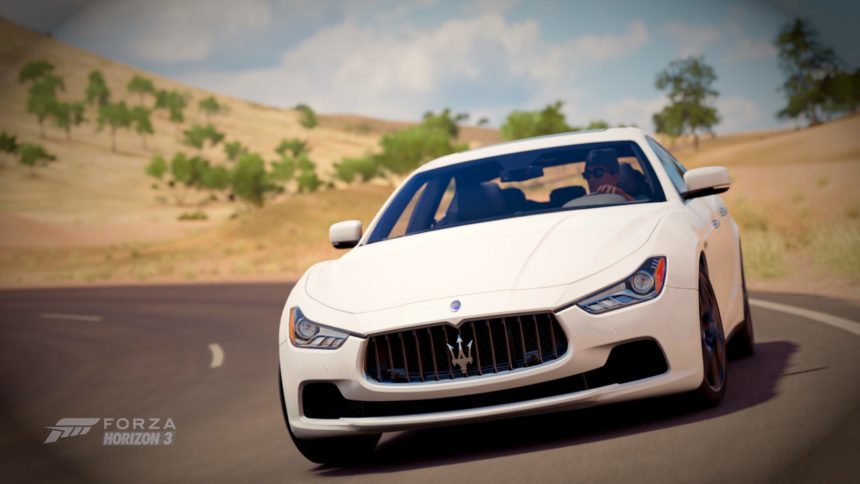 The latest UK Retail sales charts are in and it shows a bleak picture as far as racing games are concerned. Previously, GT Sport was going from strength to strength, inching closer to a return to the Top 10. Unfortunately, that didn't quite pan out.
Bluepoint Games' Shadow of The Colossus remake had a fantastic showing by finishing in the top spot for the week. Even more impressively, it sold 73% better on its debut compared to the PS2 original. This is as good a case as any at highlighting just how mainstream the video games industry is this generation.
The best racing game performance comes from Forza Horizon 3 as the open-world racer continues to sell, creeping up one position into 15th. Benefiting from heavy bundling, it's clear at this point that whenever Xbox Ones are sold, FH3 will most likely accompany the console. Consumers get a fantastic game and more sales come the way of Playground Games. Everyone wins, especially with an impending Horizon 4 looming around the corner.
You'll have to scroll way down the list to find the next racing game, with GT Sport plummeting down to 28th — a sharp drop of 16 places. It's hard to speculate what caused such a decrease in sales, especially when the game is available for a very good price in most places. This could also be the hangover from a sales boost related to the recent content patch. As the title adopts a Games as a Service model, it could frequently experience this patchy form.
Fans of Need For Speed will be happy to see Payback return to the top 40, although only just. After dropping out completely for the past few weeks, something certainly inspired some retail purchases of the game. Although with such a low placing in 38th, it wouldn't be surprising to see it drop back out next week.
Racing Games in Retail UK Top 40 for Week Ending February 10
15th: Forza Horizon 3 (Playground Games)
28th: Gran Turismo Sport (Polyphony Digital)
38th: Need For Speed Payback (EA/Ghost Games)
Featured image courtesy of Doog.
More Posts On...