Although we are still waiting for more news on Gran Turismo 7, Sony has officially started the countdown to the new console generation by revealing the price and release date for PlayStation 5.
PlayStation 5 Price
During the closing sequence of its showcase event, Sony confirmed the price for the console stands at $499 (£449/€499), with the Digital Edition coming in at $399 (£359/€399).
The base console price means the PS5 sits level with the Xbox Series X. The Digital Edition carries a $100 premium against the Xbox Series S. The price points are in line with predictions from industry analysts despite rumors that the console would be sold at a loss.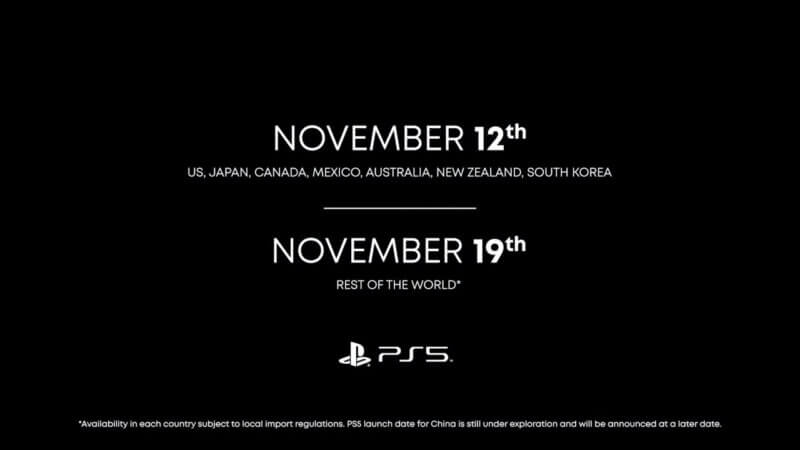 PlayStation 5 Release Date
Interestingly, Sony has decided to forgo a simultaneous worldwide launch for the PS5. Players in the USA, Canada, Japan, Mexico, Australia, New Zealand and South Korea will see the PS5 launch on November 12, 2020. Sony will bring the PS5 to the rest of the world on November 19, 2020.
The launch window puts it just two days after the Xbox Series X/S, with those consoles coming on November 10.
See more articles on PlayStation 5.