Following yesterday's reveal of Microsoft's junior next-gen console, its price, and its launch date, we now have the final piece of Xbox Series X puzzle too. As suspected, the XSX arrives right alongside its sibling on November 10, and at the expected $499 (£449/€499) price point.
The price comes as little surprise. It's the figure that industry analysts suggest is a targeted maximum for a new console, and one long-rumored for the Series X, despite its rather lofty power. Microsoft also launched the Xbox One X at the same price point in 2017, and the original Xbox One with the Kinect bundle in 2013.
While you can choose to pick the consoles up for full price, Microsoft is offering another option: Xbox All Access.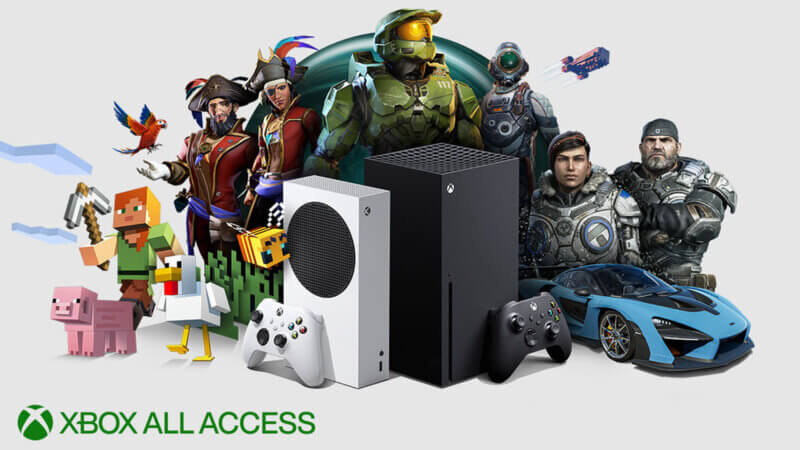 Essentially a finance package, Xbox All Access gives you the console and Xbox Game Pass Ultimate for a monthly payment over two years. For Xbox Series S this will be $24.99 each month, and $34.99 for Series X; prices in other territories are yet to be confirmed, but should be representative.
For gamers in the 12 countries in the XAA scheme — at specific retailers in Australia, Canada, Denmark, Finland, France, New Zealand, Norway, Poland, South Korea, Sweden, the United Kingdom, and the USA — that means you'll have the physical console, online multiplayer, and access to the entire library of 100+ games, including new Xbox Studios games at launch, along with game streaming to your Android device. Microsoft is also looking to expand All Access to other territories next year.
In addition, Game Pass and Game Pass Ultimate now also get access to EA Play for no extra cost. This brings 60 of EA's games to Xbox, including Need for Speed Heat, along with Xbox-exclusive in-game content, challenges, and rewards.
You'll be able to pre-order both consoles starting on September 22 — just under two weeks from now — ahead of that November 10 launch date. And you don't even have to apply for it…
See more articles on Xbox Series X.