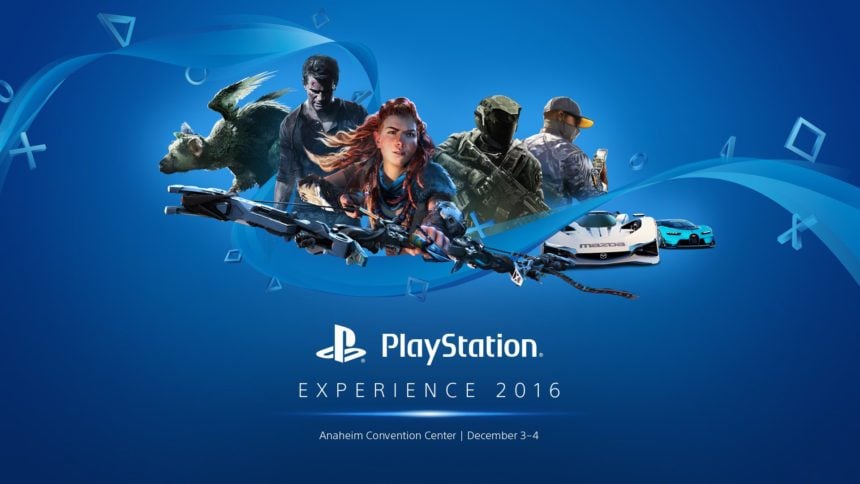 If you'll allow us one cliché: Christmas is coming early for select PlayStation gamers this weekend. The Sony-hosted PlayStation Experience is about to kick off in Anaheim, California, where over 100 titles will be playable, many before they're available on store shelves.
Amongst the titles will be Gran Turismo Sport. Racing fans will be eager to get behind the digital wheel, as this represents the biggest public event for the game since the news of a delay to 2017. This also marks the first time North American players will get to experience the game with PS4 Pro and PSVR, something we saw in London last month.
Tantalizingly (and to some extent, mercifully), the official PS Experience 2016 app suggests attendees will get first dibs on some new car choices. First spotted by community member hankolerd, the GT Sport exhibitor page states players can "choose from a new line-up of cars and tracks available for the first time at Playstation Experience, including Vision GT vehicles."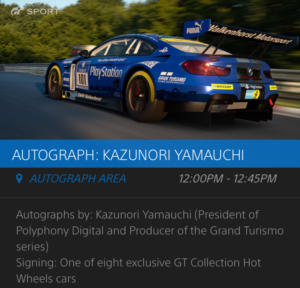 What else will await gamers at Booth C1100? Twelve GT simulator rig setups, complete with Thrustmaster T300RS.
Outside of playing the game, GT fans will find a few other opportunities to take in the brand at PS Experience this year. The guys from Kinda Funny will showcase the game on Sunday, while exclusive Gran Turismo hoodies crafted in partnership with Undefeated will be available for purchase.
Lastly, if you've been eyeing some of the Gran Turismo Hot Wheels we first uncovered earlier this year, but thought they were lacking something — like say, Kazunori Yamauchi's signature — you'll have the opportunity to get that exact pairing between 12:00PM and 12:45PM local time in the Autograph area.
If for whatever reason you don't want to watch the stream up top, you've got options, including live.playstation.com, Facebook Live Video, and Twitch. The 'Kinda Funny: PS I Love You XOXO' panel kicks off at noon local time (20:00 GMT) tomorrow, December 4.
More Posts On...