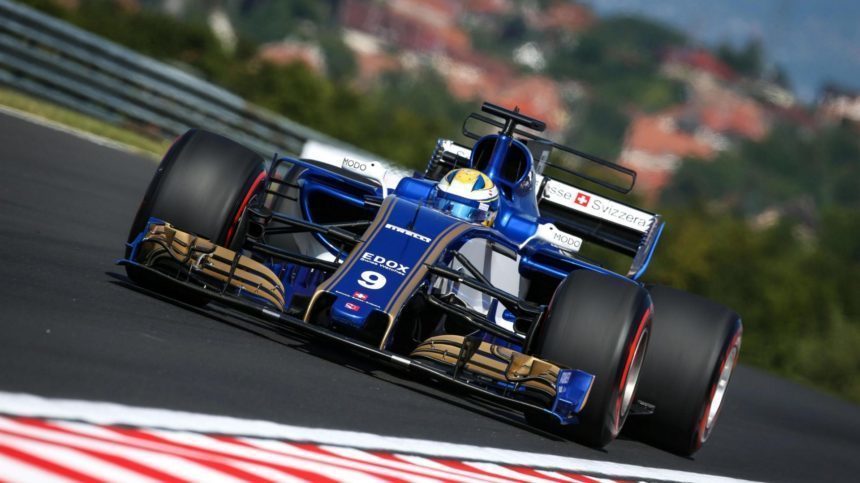 Earlier this year Sauber and Honda announced a partnership for the 2018 F1 season. Said partnership saw the Swiss team exchanging year-old Ferrari engines for those supplied by the Japanese automaker.
That is until yesterday when Sauber announced the tie-in would no longer materialize. Team principal Frederic Vasseur stated the decision came down to "strategic reasons" with the team's best interest in mind.
Those reasons are obvious: Honda's partnership with McLaren has been a tell-tale sign of disaster. Less than 24 hours later Sauber has announced a new engine deal with current supplier Ferrari.
The multi-year deal will see Sauber supplied "with the latest power unit specification" beginning in 2018. Vasseur continues:
"I am very pleased to confirm that we will continue to work with Scuderia Ferrari as our engine supplier in form of a multi-year agreement. The shared experience between the Sauber F1 Team and Ferrari has built a strong foundation, which will allow us to move forward swiftly and efficiently, also in terms of the development of the 2018 car. I am convinced that together we can achieve the results which reflect the passion and determination that is, and always has been, behind the Sauber F1 Team."
Sauber and Ferrari have a 17-year relationship dating back to the 1997 F1 season. The team has performed effectively this season despite a few hangups. A continued partnership with Ferrari is likely to ensure Sauber remains a competitive force on the field.
Sauber's best results as a team with Ferrari power came in 2012 with two second place finishes.
More Posts On...