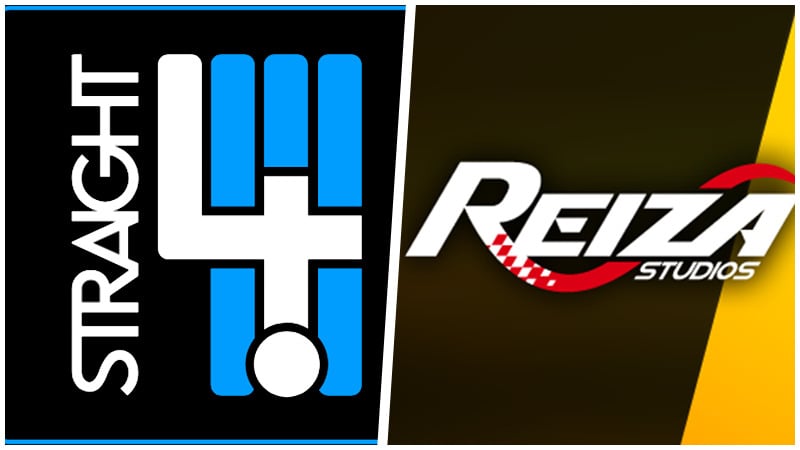 Racing simulator developers Straight4 Studios and Reiza Studios have issued a curious joint statement announcing a strategic partnership, which could have some interesting implications for the former's GTR Revival title currently in development.
Straight4 is a fairly new studio, but consists of some very experienced hands. It's led by Ian Bell, formerly of Slightly Mad Studios, and the team comprises the bulk of the talent from SMS after the developer was acquired by Codemasters, then subsumed into EA and subsquently shuttered.
That means, despite its age, S4S has around 20 years' experience in developing racing games, from GTR through to Project CARS 3. The first project for the new studio is a spiritual successor to GTR2, with many of the original team now working on GTR Revival — although this name appears to be a placeholder at present.
Brazilian developer Reiza Studios is best known for its Automobilista title and the sequel which arrived in 2020. Interestingly, Automobilista 2 is based upon the same "Madness Engine" as the Project CARS series, which was developed by SMS for the titles.
As things stand, it's not clear how wide-ranging the "strategic partnership" will be, though it appears to be directly linked to GTR Revival with the release stating that the two studios will combine their experience in developing the title.
How it will affect ongoing work on AMS2 — and future Reiza titles — is also unclear, with Reiza Studios CEO Renato Simioni promising an update on "our portfolio of games" in the coming days.
Commenting on the partnership, Straight4 CEO Bell stated: "Combining our studios' talents is exciting news for all of us at Straight4 and I'm really confident this will also be fantastic news for the sim racing industry as a whole".
As reported last month, Straight4 will be working with publisher Plaion to bring the game to PlayStation 5 and Xbox Series consoles along with a PC release, although no date — or official name — has yet been confirmed.
See more articles on Automobilista and GTR Revival.