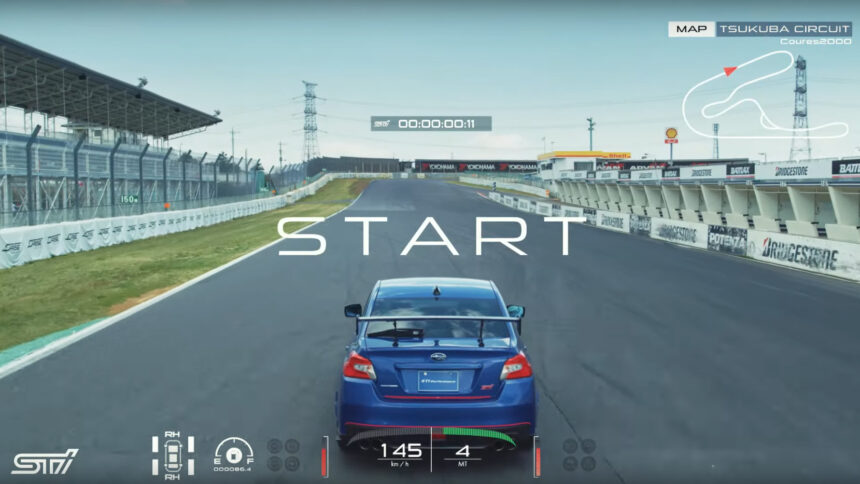 Subaru has given us a glimpse into one possible Gran Turismo future with an unusual promotional video. The clip is part of the worldwide "Stay Home" message campaign, and features Subaru factory GT300 driver Takuto Iguchi playing a racing game that looks quite like GT Sport — at least on the surface.
Iguchi boots up "STI Turismo" — named for Subaru's performance arm Subaru Tecnica International — and looks through the wide array of Subaru-based choices. This includes the Forester, a rather unlikely track car, and Levorg wagon, BRZ and a few flavors of Impreza, via a very Gran Turismo-like user interface.
The initial giveaway that this isn't the current GT title is that each car has a range of tuning parts the player can fit. This feature formed part of most Gran Turismo titles in the past, but dropped away from GT Sport. After scrolling through all the options, Iguchi goes for the Subaru Impreza WRX STI, and heads out to Tsukuba Circuit.
There's a good deal of uncanny valley going on in the driving sequences. The car and the track itself both appear to be the real deal, which begs a few questions over how Subaru achieved the chase-cam look. It also looks as though the clip has a few dropped frames to make it look less lifelike and more like a game, which is faintly ironic given Kazunori Yamauchi's stated goal to hit 240fps in the next installments of the series.
Despite what looks like a pretty middling lap, Iguchi nonetheless scores a 1:00.200 lap time — barely a second behind the circuit record for a road car. That suggests STI Turismo's physics might need a bit of work yet, and we wouldn't want to go up against the guy who can set a 1:01 in a Forester.
You can watch the clip in full above, and imagine a future where Gran Turismo looks like that.
More Posts On...