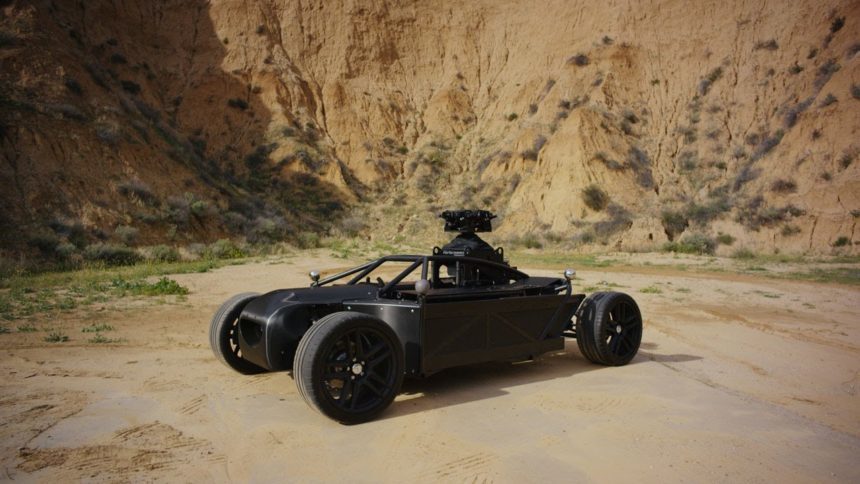 Talk about something you don't see everyday. There's no questioning the expense in securing any number of the available high performance, exotic torpedoes when advertising comes into play. Whether it be an issue of the vehicle's availability, the location, or setting up everything for the ideal commercial or movie, it can all prove to be very troublesome.
London-based VFX studio The Mill have devised a very clever solution to this problem: The Blackbird.
The Blackbird is the world's first fully adjustable car rig. It offers the ability to not only match the exact length and width of almost any car, but the appearance as well through The Mill's mastery of re-skinning with the use of CGI. With a simple button press, the rig can adjust its length by up to 4 feet and width by 10 inches. The four wheels can be swapped out and the suspension can be adjusted to emulate the characteristics of almost any chassis design.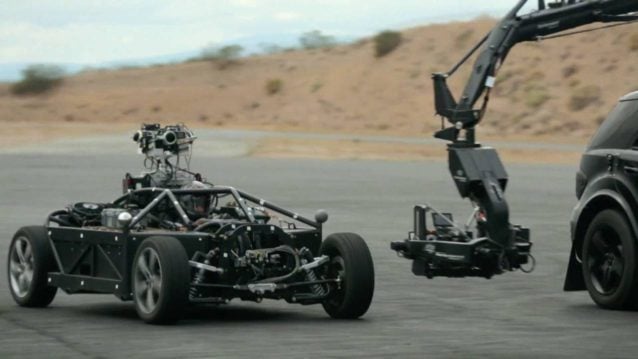 Furthermore, the electric motor can also be adjusted to emulate the driving characteristics of nearly any vehicle. Interestingly enough, this allows the Blackbird to fill the role of next to any car by being on-location, capturing road contact and shadows.
While in motion the vehicle captures high-quality data through a combination of HDR imagery and laser-scanning, allowing a team to build a virtual recreation of the environment around the car. The technology extends to VR applications, in addition to a unique augmented-reality application allowing users to see the intended vehicle dressed over the rig in real-time.
If this sounds at all familiar, then you might be thinking of GT Sport's new Photo Mode feature, Scapes. The technologies are remarkably similar, save for the Blackbird working with video and any environment.
Named after the SR-71, it was hand-built in the same hangar as the supersonic jet by technicians from JemFX and was completed within two years.
More Posts On...
The original comments for this post are no longer available.