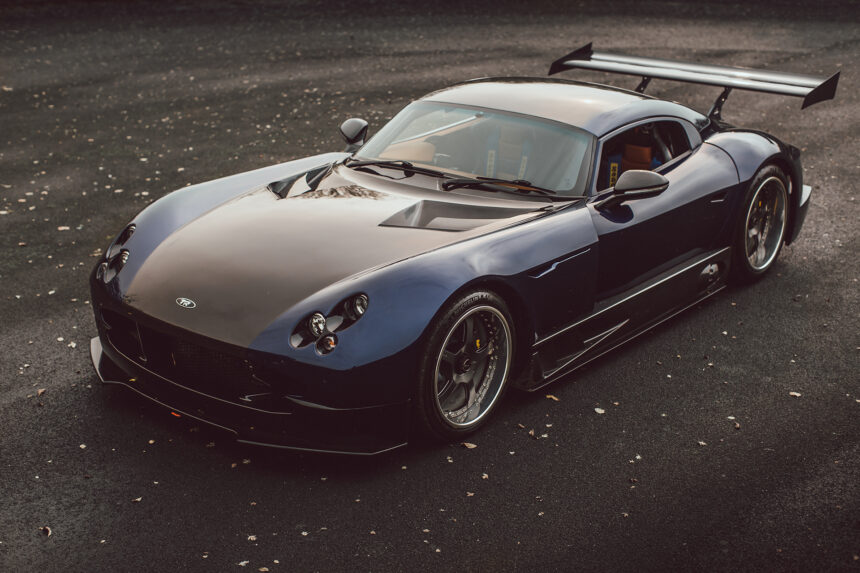 The TVR Speed 12 was a beast of almost mythic proportions, and now a British company is building more examples of it.
No, not TVR itself — it's undoubtedly busy with the reborn Griffith. Step forward Helical Technology, based in Lancashire. With multiple ex-TVR employees amongst its ranks, Helical has created a modern interpretation of the Speed 12, with one major change: turbocharging.
Forced induction is Helical's area of expertise, and its using the car — the TR-Supercars Speed 12 Turbo, to give it its full name — as a rolling showcase. Two turbos force air into a dry-sumped, 6.0-liter V12 engine, helping it produce a mighty 1012hp. If you're worried about the quieting effect turbos tend to have on engines, well, just listen:
In fact, that's part of Helical's goal. "Modern turbocharged engines have lost the desired sound quality that customers yearn for," says a statement on the official page, "and Helical is striving to develop a natural pleasing normally aspirated V-engine sound from today's modern turbocharged engines."
The car stays remarkably faithful to the original concept. The nose is less rounded, with a sharp crease making its way around to the side of the car as well. Out back, the taillights are more stylized — and seemingly from the Citroen C4 Cactus. Of course, the enormous wing and undertray dwarf them.
Best of all, Helical is building and selling these wild machines. According to Evo Magazine, its just finished the third car. For the tune of £1.2 million, you too could own a turbocharged Speed 12.
If that's a bit rich for your tastes, there's always video games. In terms of modern titles featuring the Speed 12, we've got Forza Horizon 4. It's also still hidden within FM7, too. Over in The Crew 2 players can drive the new-age Griffith. And after a few years away, the brand is likely returning to the land of Gran Turismo with next week's upcoming GT Sport update.