It's been a long ride, but the wait is almost over. Last month, the official website for the Isle of Man TT let it slip that the game would launch in March. Various game stores around the world corroborated the release window, even with varying shipping dates between March 19-29.
Turns out, they were right on the money. Today, Bigben Interactive and Kylotonn Games have confirmed the game's release date for March 19. The game will be available on the PC, PlayStation 4, and Xbox One platforms on the date.
Unfortunately, those with a Nintendo Switch anxious to take a swing at riding sim will have to wait a little longer. How much longer? That's up in the air as the French studio has yet to confirm a date for the console. If the original game is any indication, expect its release sometime this May.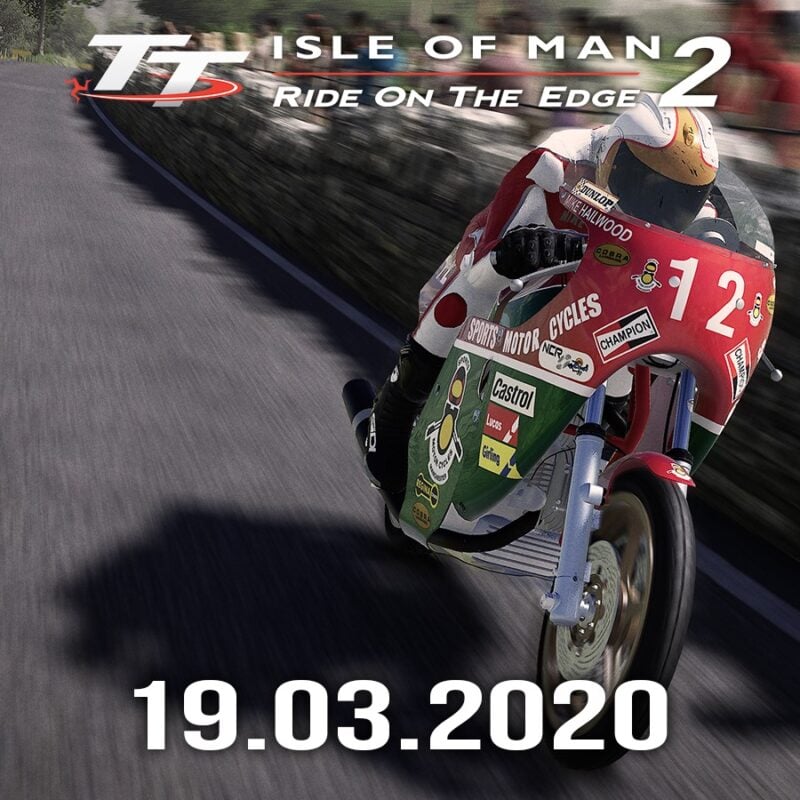 Originally announced last June, the sequel features a vastly improved riding experience. ROTE 2 achieves this in part thanks to such new features as the gyroscopic effect simulation and speed wobble alert. The latter warns players of an imminent fall at high speeds, helping players to prepare for a crash.
That's to say nothing of the game's main attraction: the 37.7-mile Snaefell Mountain Road, home to the Isle of Man TT. The daunting circuit will give players all they can handle and more through over 200 corners.
In developing the game, Kylotonn has worked with two up-and-coming TT riders, with 37-year old Frenchman Julien Toniutti and 24-year old Brit Davey Todd — who also graces the game's cover.
Xbox players interested in the upcoming sequel but have yet to play the original game are in luck. TT Isle of Man: Ride On The Edge is available in its entirety in this month's Games With Gold lineup.
See more articles on Isle of Man TT.