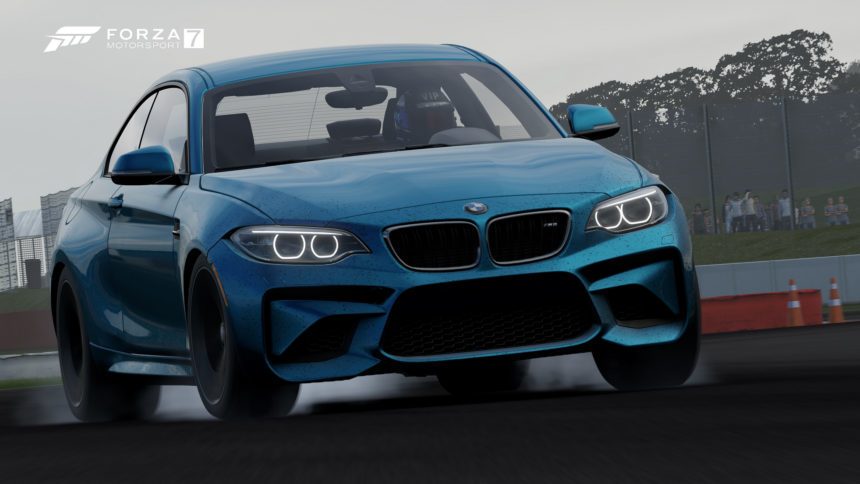 The latest sim racing esport event will be coming to Toronto next month when the Canadian International AutoShow rolls into town February 16.
Each year, the CIAS takes in over 300,000 visitors in Toronto's Metro Convention Centre. Those folks will now have the opportunity to compete in daily challenges, in the hopes of qualifying for a finale with over $10,000 in cash and prizes available.
With Xbox as a collaborator on the inaugural event, it's not surprising that the contest will use Forza Motorsport 7. BMW is also a partner, and the races will use the German car company's models. By our count (via our FM7 car list), that means 39 potential rides.
AutoShow General Manager Jason Campbell chimes in:
"eSports is one of the newest and fastest growing platforms that brands, sports franchises and race organizers are using to engage young audiences."
Each day starting February 16, CIAS visitors will be able to set a time at the eSports Arena in a different BMW/track combo. The fastest person of each day will qualify for the finale, held on the final day of the show (February 25). There, the finalists will compete against one another in real-time for the thousands in prizes.
In addition, each day's events will be streamed on the official CIAS site.
If that grand finale date sounds familiar to Canadian sim racers, it should. On the same day, just north of Toronto, the fastest 16 players will be vying for the win in World Gaming's Canadian GT Sport competition.
Featured image courtesy of GTDNick72.
More Posts On...