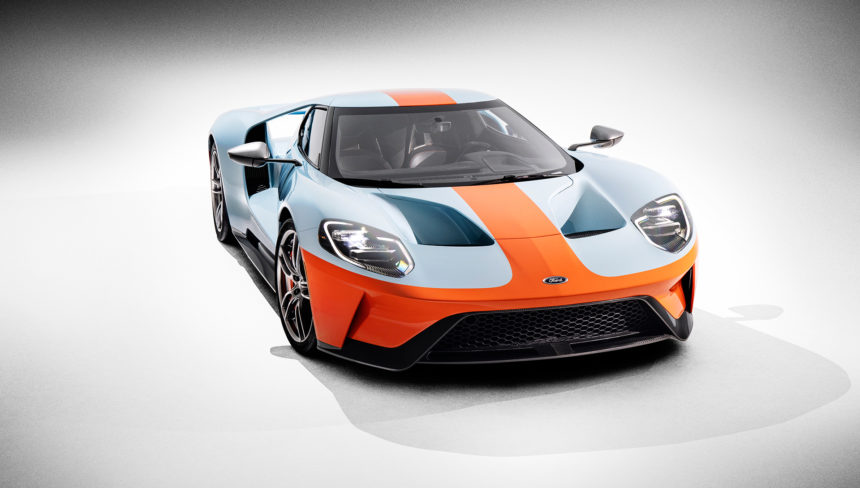 It's no secret the Ford GT drums up nostalgia, something the Blue Oval hasn't shied away from. In fact, the American automaker goes out of its way to embrace it.
For 2018, Ford put a vintage spin on the modern supercar with the '67 Heritage Edition. The special, limited run model paid tribute to the Le Mans-winning 1967 Mk. IV piloted by Dan Gurney and A.J. Foyt.
The automaker is at it again for 2019, this time with a more famous paint scheme. Scratch that: the most famous paint scheme.
Ford will celebrate the 50th anniversary of its 1968 and 1969 Le Mans victories with a limited-edition Gulf Oil livery. While enthusiasts will have seen this coming from a mile away, it's nonetheless great to see it's official.
Resplendent in Heritage Blue and Heritage Orange, the HE will have a unique two-year run. Interior options for 2019 will feature new colors and materials. Lucky owners will get to park their butts in seats complete "new embossment inspired by the original 1968 Le Mans-winning car". Did we mention the blue and orange stitching on the seats and steering wheel?
Moreover, there's an option for exposed carbon fiber accents inside and out. The 2019 car features No.9 graphics on the hood and doors, as well as a ghosted image on the interior door panels. For 2020, the attention turns to the No.6 car that took home the crown in 1969.
Joe Hinrichs, president of global operations at Ford, had this to say of the new Heritage Edition.
"Many view the Gulf Oil paint scheme as the most famous in motorsports. The 1968 GT40 quickly became a global sensation after beating its European competitors on the track four times in a row, and in honor of the 50th anniversary of its win, we're paying fresh tribute to the original with a new heritage limited edition."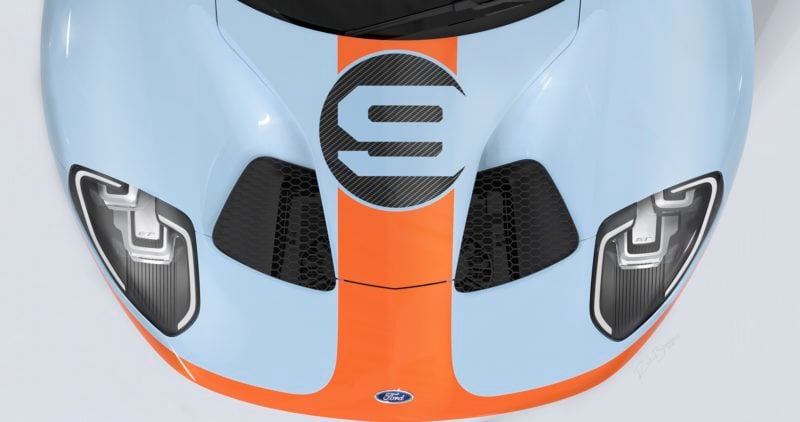 In a break from tradition, the Heritage Edition features exposed carbon fiber A-pillars, giving it the floating roof look that's de rigueur these days. 20-inch aluminum wheels and orange calipers are decidedly modern touches as well. The silver side mirrors hark back to the classic, however.
Lastly, there's a unique serialized identification plate. Mechanical changes are non-existent: the Heritage Edition still boasts the same race-derived turbo V6, pumping out 647hp.
Ford hasn't stated production numbers or a price tag, but we're sure the lucky few know who they are already. And we can guess at least one person isn't on the list…
More Posts On...