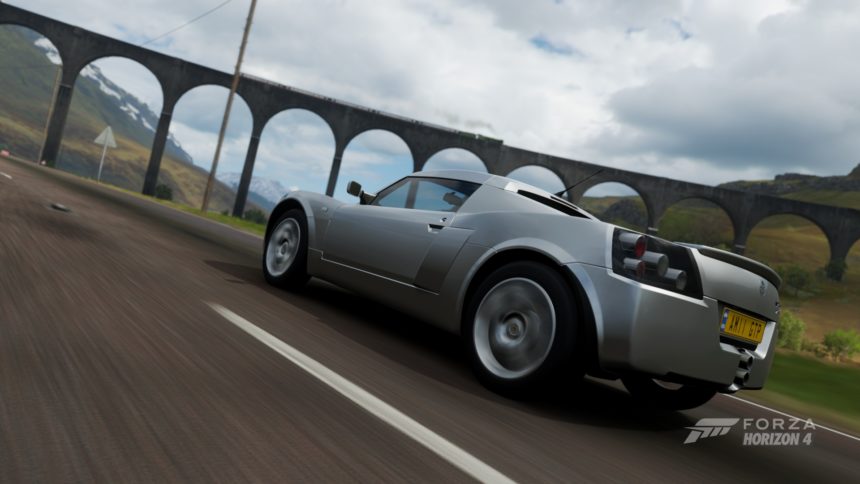 The latest pair of cars has arrived for players of Forza Horizon 4. The newest duo both come from Vauxhall, one of the most popular brands in Britain. Both cars make their first appearances in a Forza game since Forza Motorsport 4.
Normally very austere, these two cars are what happens when Vauxhall decides to let its hair down.
First up is the 2004 VX220 Turbo. Born as part of a joint venture with Lotus, the VX220 is the twin sister to the Elise. Powered by a turbocharged 2.0-liter engine, this VX220 makes 200 horsepower. Weighing in at under a tonne, the featherweight Vauxhall should make a fun toy for blasting through the Highland back roads.
The second car is the 2010 Insignia VXR. A product of Vauxhall's VXR performance sub-brand, the Insignia is Luton's cut-price answer to the Audi S4. Unlike the front-wheel-drive Astra and Corsa VXR, the Insignia has all-wheel-drive.
Coupled with a 320 horsepower 2.8-liter turbocharged V6, the Inisgnia should prove an excellent all-weather sports sedan for those looking for an alternative to the Germans.
Both cars are available on the Xbox Store or as part of the Car Pass. We don't know what next week's pair will be, but all should become clear following the November update.
More Posts On...