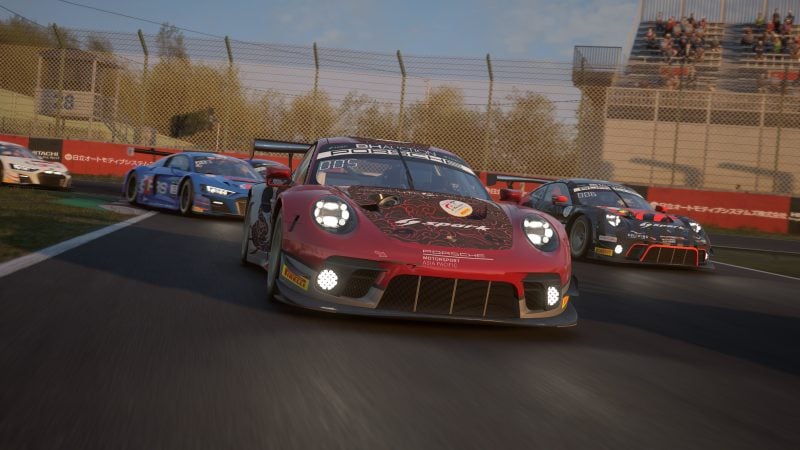 With the long-awaited Gen 9 update to Assetto Corsa Competizione launching digitally today, GTPlanet has had the opportunity to once again sit down with Kunos Simulazioni's co-founder Marco Massarutto for an exclusive chat about the new title and everything coming up over the months ahead.
Over the course of close to 45 minutes, we spoke with Massarutto about ACC's PlayStation 5/Xbox Series update, the roadmap for the title and upcoming updates, and even how development is progressing on the Assetto Corsa sequel. We were also able to pose several questions from the GTPlanet community, and you can catch it in full below.
Assetto Corsa Competizione "Gen 9"
Of course the focus of the interview was the launch of the "Gen 9" edition of ACC, which lands digitally on February 22 and is available physically on February 24. It'll be a free upgrade for anyone who owns the PlayStation 4 or Xbox One version, on the respective platforms.
That will mean ACC will be supported on five platforms simultaneously, and we asked Massarutto how difficult that was to manage. "The porting on new-gen consoles has been produced with third-party studios we are co-operating closely with," he told us. "This is Untold Games – that is an Italian studio – and they are very specialized in using Unreal Engine, and has helped us a lot to bring on PS5 and the new Xbox all the main features that the players are waiting for".
While that does mean that work on ACC is effectively split across three developers — including D3T of Cheshire, UK, who ported the PlayStation 4/Xbox One version — that does allow Kunos to work in parallel and focus on developing the new content and features for upcoming updates.
One feature that won't be coming to the next-gen version of ACC is cross-play, even across two generations on the same platform. Massarutto described this as a "unicorn", which he feels is great in theory but doesn't truly work in reality.
Citing the gap in performance between the eighth- and ninth-generation consoles, he described how PS5 players (or Xbox Series) could have a significant advantage playing ACC at 4K60 over PS4/PS4 Pro players at lower resolutions and frame rates. In addition there's feature incompatibility too, with next-gen consoles gaining private lobbies — a feature not even PC players get access to!
There's also no plans at the moment to support the second-generation of Sony's VR hardware, PS VR2. It's still relatively early in development, so Kunos will be keeping an eye (or two) on it to see what it's capable of before deciding whether to pursue it.
When the next-gen console version of ACC lands it will be an update behind the PC version, running v1.7 rather than v1.8 — though 1.8 shouldn't be far behind. It's an important step in ACC, which Massarutto says "includes so many advancements and improvements that actually we should call it ACC2!"
That's effectively down to what he terms the "flexibility" of developing for PC. On PC, he says, "we can arrange a private beta testing team, and any beta tester just needs a PC to join the beta testing team. When you develop on console you need a test kit, or a dev kit, from Sony or Microsoft, and this is not quite easy to get".
This means Kunos can more rapidly find and fix bugs in the update QA phase on PC, and the large PC community also means "hundreds of thousands of 'beta testers'" can quickly pick up anything that slips through the cracks on final release.
Of course in addition, console releases have the "author submission process", by which developers need to submit updates to Sony and Microsoft for validation on their platforms. This also adds to the time required, although Massarutto is hoping the consoles won't be too far behind PC development in future.
Interestingly, console porting also informs PC development. Massarutto cites one example in which optimization for the PS4/XB1 version of the game, so that it could run on the much older hardware, allowed for better performance on PC and more cars on track.
In addition, Massarutto told us about updates coming up for 2022, which he stated would include a car pack in "early spring", and a new track pack in the summer.
We've already seen much of the car pack in a teaser posted in late-2021. The cars coming along include the Lamborghini Huracan ST Evo II, as previously confirmed, as well as the Audi R8 LMS Evo II, BMW M2 CS Racing, Ferrari 488 Challenge, and Porsche 911 GT3 Cup 992. He couldn't comment any further, as licensing isn't quite finalized in some cases.
Although he didn't name any specific tracks for the track pack, he did comment that it would make people happy and expand the offering beyond the European core of the GT World Challenge — and we have already seen Circuit of the Americas teased.
One thing he did note though was that it wasn't, and never will be, the Nurburgring Nordschleife: "All of our gamers are asking for the Nordschleife in Competizione, but they never will see it! I know that it's bad news, but actually the Nordschleife is our favorite track as well. Every year we spend a week there for R&D activities, for fun, and so on, so you don't have to convince me! But the Nordschleife is not part of the SRO calendar."
Kunos does listen to community requests, although Massarutto comments they'd need to hire another 20 people to the 30-person team just to read them, but it's a case of filtering those that are "feasible". ACC remains the official game of the GT World Challenge, so requests outside the SRO umbrella can't be accommodated — at least until Assetto Corsa 2.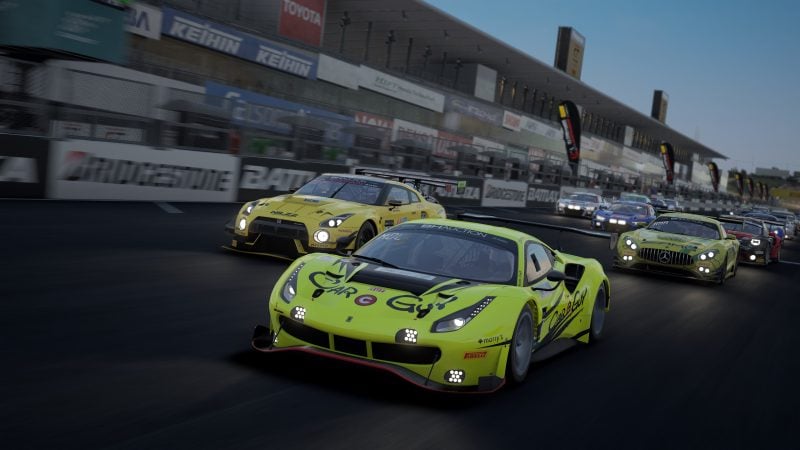 Assetto Corsa 2
As Massarutto notes, it's not exactly a secret that a full sequel to Assetto Corsa is in development right now. It's slated to arrive in 2024, and although there's not much information on it right now, the Kunos founder was able to share a couple of details.
While the team did investigate Unreal Engine 5 as a potential basis for AC2 — with UE4 underpinning ACC — it will instead be using its own newly developed engine, just as it did with AC originally.
That's not due to any particular problems with UE5, just that KS wants to use its own tools to allow it to do what it wants. In fact Massarutto points out that "Kunos Simulazioni is not a gaming studio, it's much more a technology provider, and 'accidentally' we also make racing games"!
The first Assetto Corsa was largely programmed — "85 to 90 percent" — just by Stefano Castillo, the other co-founder of KS, while AC2 has a team of 15 programmers. "I think we can nail it again", says Massarutto.
One thing he's particularly aware of though is the modding community. AC might be an seven-year old title now, but with a huge community of people modifying – "modding" – the game to add not only new content but new lighting and shaders, effects, and weather.
"We know very well that we can't make anything worse than AC modded to the heavens!" says Massarutto. "We've taken a deeper look at what people are doing; they're doing an amazing job and this is what's a challenge for us!"
There's plenty more in the video too, with Massarutto also touching on the series AI and what a career mode in AC2 could look like, among other topics.
See more articles on Interviews.