Right on cue, two more cars have arrived in Forza Horizon 4 this week. The newest pairing includes a classic Jaguar and a track hardened Ferrari.
The first car is the 1953 Jaguar C-Type. This open-topped classic is famous for a successful campaign at the Le Mans 24 Hours back in the 1950s with two victories. With a 3.4-liter straight-six and an aerodynamically streamlined body, players will have lots of fun speeding through the UK countryside.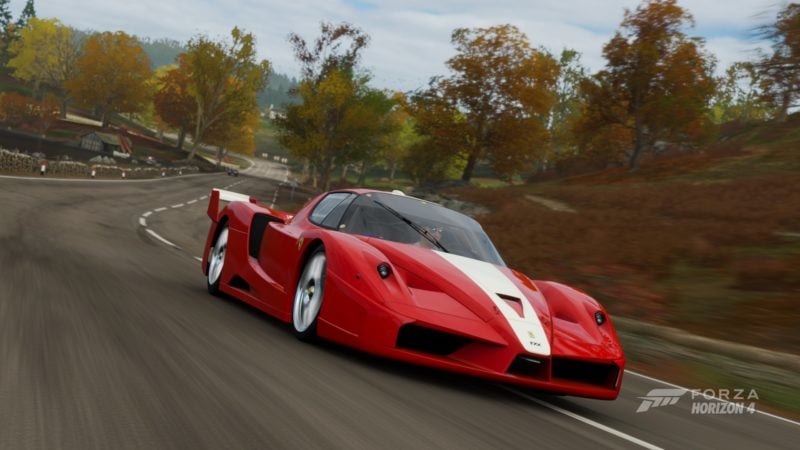 From the opposite end of the scale is the 2005 Ferrari FXX. This returns to Forza for the first time since the first Forza Horizon. Based on the Enzo, the FXX takes everything up to the extreme. The Enzo's V12 engine has been increased to 6.3-liters and power rises to 800 horsepower.
The body features extensive modifications to provide for downforce than the standard Enzo. With slick racing tires for increased grip, the FXX will provide players with Italian flare in their extreme track machine.
Both cars are available as part of the Car Pass or as separate purchases on the Xbox store. Next week will bring a tiny bubble car and a heavily modified Chevrolet truck to kick off Winter.
See more articles on Forza Horizon 4 Car Pass.