Minimalist homage to the golden age of off-road racing, art of rally, now has an official launch date for its console debut. It lands on Xbox and Nintendo Switch in just over a week, on August 12.
If you're unfamiliar with the title, art of rally employs a rather novel approach to the racing genre. Using a 1990s style isometric viewpoint, the game's graphics include are just enough that you know what you're looking at, while not being sufficiently detailed to attract the attention of irate manufacturer licensing departments.
The game plucks cars from across rally's heydey, from 1960s through to the 1990s. There's over 50 cars in total, including vehicles from the infamous Group B era, though none bear their official branding.
It all gives the impression of being set in a papercraft universe, where everything is cut from a single sheet of paper, folded and stuck into its final form.
PC players have been able to play art of rally for almost a year already but, like its predecessor Absolute Drift, a console version was always in the works.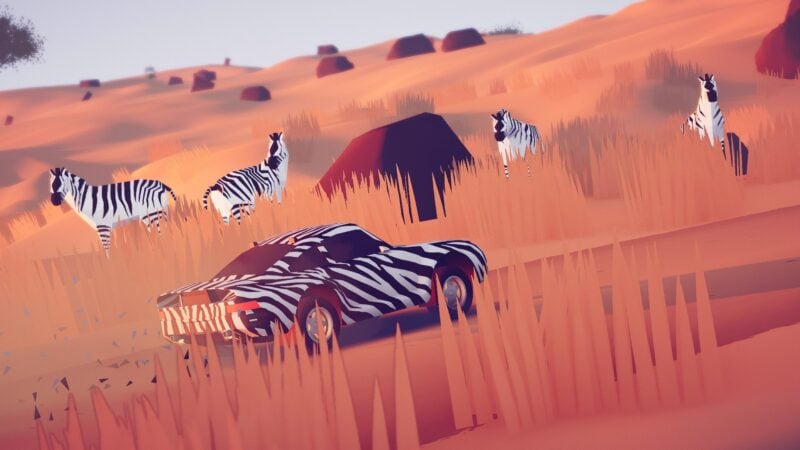 When art of rally arrives on Xbox and Switch next week, it'll come with the Kenya update already included. That adds five new cars and six stages, all set in Kenya, to go with the 60 stages in the base game with famous rally settings like Sardinia, Japan, and Finland.
In addition to its launch as a standalone game, priced at $24.99 (€20.99/£19.74), it will be available as part of Xbox Game Pass, allowing players to get racing at no additional cost beyond the Game pass subscription.
As for players on PlayStation consoles, they'll have to wait a while, though hopefully not too long. Developer Funselektor is expecting a "summer 2021" release on PlayStation too.
See more articles on art of rally.