Anyone remember the Top Gear Cool Wall? Every week — or, more commonly, whenever they remembered it existed — Clarkson, May and Hammond would decide on whether a given car was "cool" or not.
Although a highly subjective affair, there were a number of rules that governed the Cool Wall. For example, any car owned by the trio, or Wayne Rooney, was automatically uncool. Aston Martin, on the other hand, was always so cool its cars ended up in the sub-zero section. Or, on rare occasion, a special Aston Martin fridge.
It seems that Aston Martin has rather taken that description to heart and created an actual sub. Submersible, that is…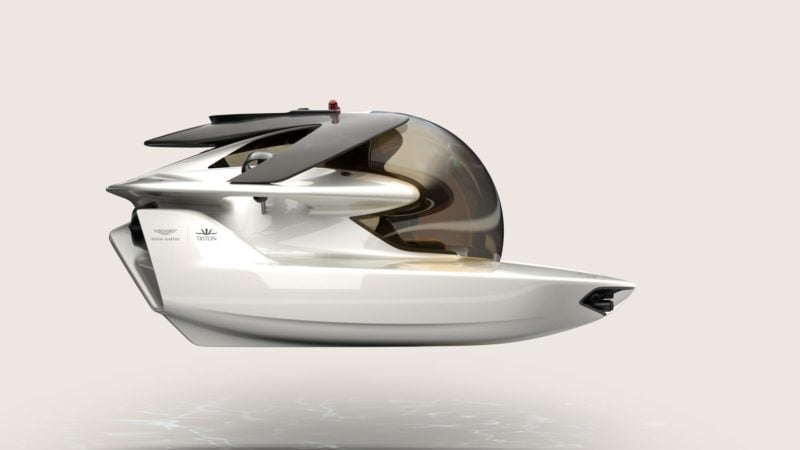 Working with Triton Submarines, Aston Martin has created "Project Neptune". It's a limited edition submersible capable of taking you and two others below the waves, to a depth of approximately 500 meters.
Pace is a little below the usual standards of the Gaydon company, with a peak "sprint speed" of five knots. That's only about 6mph, but considering the pressure is 50 times that at sea level we're going to have to say that's not bad. It will out-accelerate Triton's own flagship model by a factor of four, which sounds pretty Aston-like to us.
While Aston Martin has been working on the design and hydrodynamics with Triton, the most obvious part of the carmaker's influence is on the inside. That's where you'll find three luxury seats, with hand-stitched leather and carbon-fiber features.
Getting these seats into place was something of a challenge though. As Marek Reichman, Aston Martin's chief creative officer explains:
Unlike a sports car where the interiors are installed into an open-sided cabin before the doors are fitted, everything you see inside will be lowered through the upper-hatch and assembled within the completed sphere of the pressure hull. We have been able to present a congruous aesthetic that defies its multi-part complex installation.
There's three available combinations of interior and exterior trim. If that's not quite special enough for you, Aston Martin's in-house customisation service — "Q by Aston Martin" — will work to make it unique to your own requirements. As the Q branch already offers a service to make your house or luxury yacht match your Aston Martin, a submarine should be a simple task.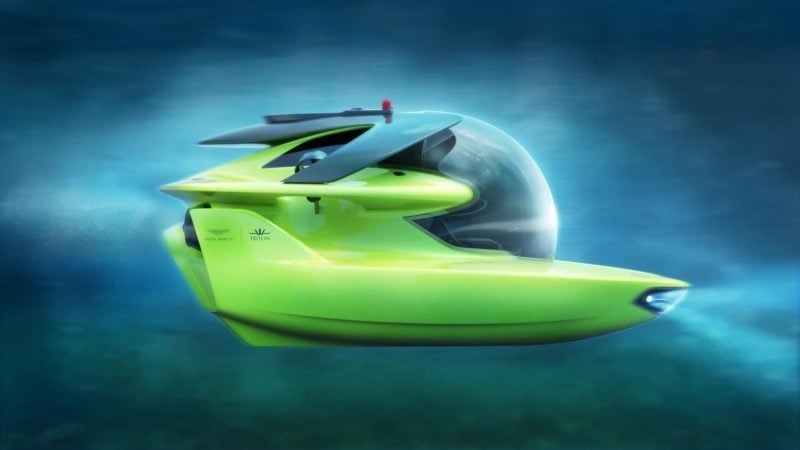 Triton and Aston Martin will officially debut the first production model later this year. Neither brand has yet revealed the pricing, but expect to pay around $4m for one of the 12 planned examples.
We're certainly not going to bet against it appearing in the next James Bond film either.
More Posts On...