The road-going Valkyrie hasn't even charged into battle yet, but that hasn't stopped Aston Martin from revealing this, the AMR Pro version. The 1100hp car is taking center stage at the company's Geneva Motor Show stand.
That headline figure comes care of a 6.5-liter naturally-aspirated V12 and KERS-style system. What's more, the AMR Pro tips the scales at only 1000kg (2204lb), meaning it cracks the magic 1:1 horsepower/kilo ratio. Very few cars, road-legal or otherwise, can make that claim.
To achieve such a featherweight figure, Aston Martin pulled off a variety of tricks over the already wild "base" Valkyrie. These include — but are not limited to — the removal of items such as the heater and infotainment screens fitted to the road car, and through track-specific components such as polycarbonate windows, carbon fiber suspension wishbones, molded race seats and a lighter exhaust system. Even the bodywork itself uses a thinner, lighter form of carbon fiber.
The AMR Pro also features massive aero enhancements at the front and rear. These combine to produce more than the car's curb weight in downforce. So yes, theoretically, it could drive upside down in a tunnel. It will also be able to pull up to 3Gs in corners.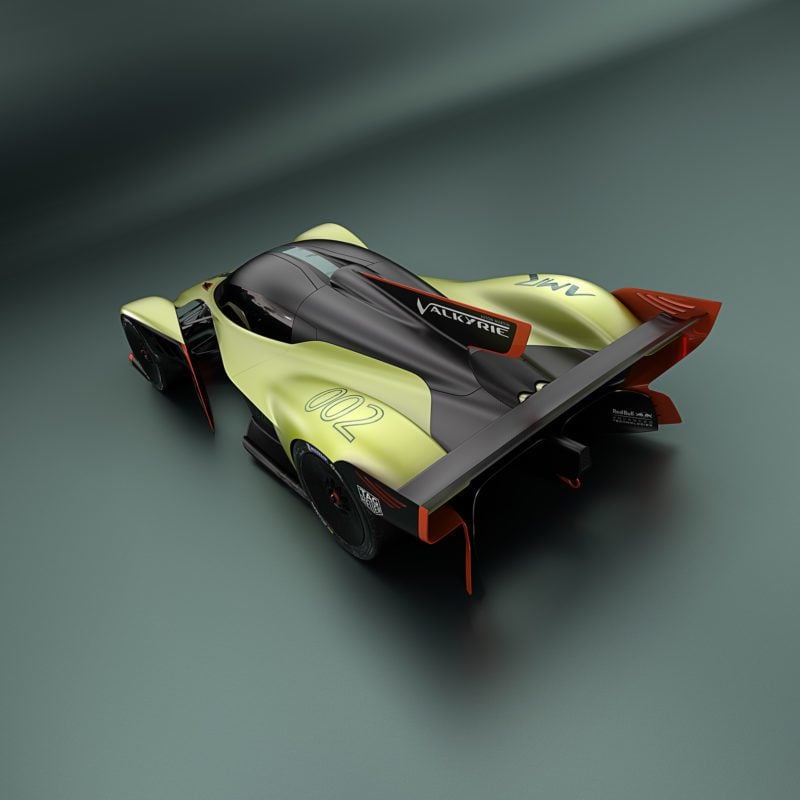 Adrian Newey, Red Bull Racing's CTO, hints that there's more to come from the Valkyrie project, too:
"Seeing the Valkyrie AMR Pro and this year's Aston Martin Red Bull Racing F1 show car together at Geneva is a special moment for me. The Aston Martin Valkyrie road car draws extensively from the knowledge I have gained during my career in Formula One, but the AMR Pro version has allowed me to work beyond the constraints of road legality, or indeed practicality! We've told a few of its secrets, but by no means all. I will leave it to the public to ponder the lap time predictions. Suffice to say they're quite impressive."
Remember how wild Newey's Gran Turismo creation, the X2010, seemed almost a decade ago? The Valkyrie is inching ever closer to that sort of car, in the real world. Ladies and gentlemen, progress.
The Valkyrie AMR Pro isn't the only track-focused version of an extreme British road car debuting at Geneva either. McLaren took the wraps off the Senna GTR as well. We can't wait to see how they compare on the world's circuits — maybe in a new GT1-style category, even?
Aston will build only 25 AMR Pro versions of the Valkyrie, at some point during 2020. They're already spoken for, but you can still oogle it in the gallery below.
See more articles on Aston Martin, Geneva Motor Show 2018, Red Bull, and Valkyrie.