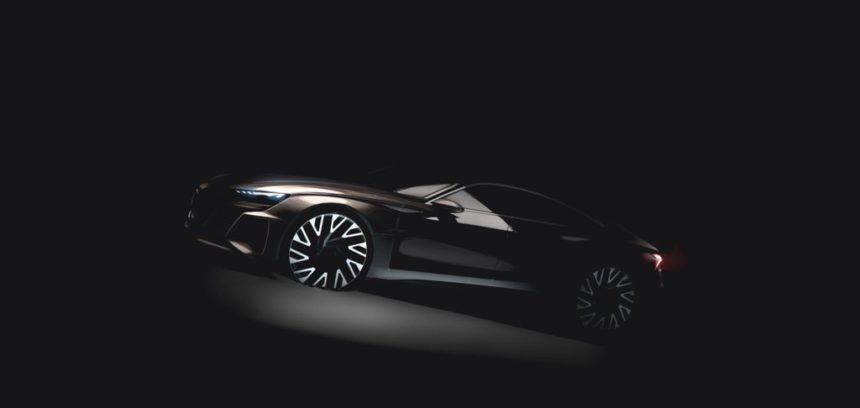 Audi has revealed an electric e-tron four-door GT car at its annual company conference.
It's due to produce the car under the Audi Sport banner, promising that it will be "highly dynamic" and a "sporty spearhead". Audi is planning to start production on the vehicle by early 2020, at the Neckarsulm plant.
For now we only have one teaser image of the e-tron GT. This shows a coupe-styled four-door, rather reminiscent of the current A7 Sportback. However, it also shows a short front overhang and a much lower roofline, akin to the R8. Its overall shape is similar to the Vision GT concept that Audi partially revealed last week. That too uses the Audi Sport and e-tron branding — so perhaps Gran Turismo fans will see the car first, albeit in a racing guise.
The GT will follow up the brand's first fully electric, series production car, currently only known as "e-tron". That SUV is due to enter production later this year. In total Audi will introduce 20 electric and electrified cars by 2025, accounting for a third of all brand sales.
One casualty of this electric dream though could be the R8. This four-wheel drive V10 supercar is well into its second generation, but there may not be a third.
The R8 shares many components with the Lamborghini Huracan, and the next generation of that car could move to a new platform. Peter Mertens, board member for technical development at Audi, told journalists at the Geneva Motor Show that there were no plans for an R8 successor – although he did add "Never say never".
More Posts On...