The 2019 Frankfurt Motor Show is officially in full swing. Amongst the relentless push for electric cars, Audi Sport has shown that high performance is still in demand.
The new 2020 Audi RS7 Sportback is Ingolstadt's latest version of its big sporting four-door coupe. The swoopy RS7 has received numerous changes from its previous generation, intended for greater everyday use.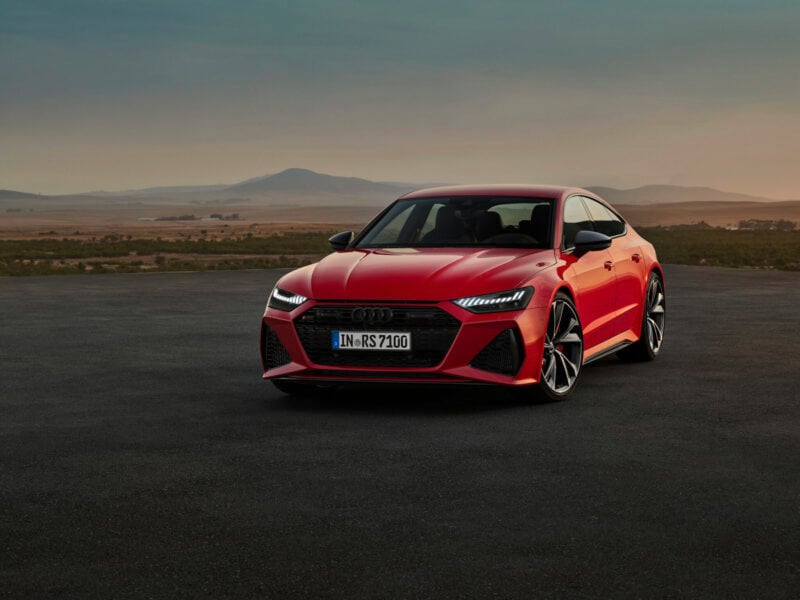 The RS7 stretches 1.6 inches wider than the standard A7, hunkered down on massive 21-inch wheels as standard (22-inches are optional), giving a much more aggressive stance. Other styling tweaks include the same horizontal slit above the front grille, inspired by the R8 supercar.
Only the hood, roof, front doors and tailgate are shared with the standard A7.
Mechanically, the RS7 Sportback is identical to the new RS6 Avant. That means a 4.0-liter twin turbocharged V8 sits under the hood. Like the RS6, the engine is paired to Audi's new 48V mild-hybrid system. Combined, the RS7 Sportback produces a stout 591 horsepower and 590 ft lbs of torque.
Audi's familiar quattro all-wheel-drive system helps put all that power to the road. Coupled with an eight-speed automatic, the RS7 will do 0-62mph in well under 4 seconds. Select the optional Dynamic Plus package, and it'll keep going all the way to 190mph.
Adaptive air suspension comes as standard on the RS7. There is also the option of RS sport suspension with Dynamic Ride Control. This adjustable option helps to significantly reduce body roll when cornering. Rear wheel steering is also an optional extra for increased agility.
Drivers can tailor the experience to their personal tastes through Audi's Drive Select system. Six driving modes are available to choose from; Comfort, Auto, Dynamic, Efficiency, RS1 and RS2.
Inside, the RS7 gets a sporting-focused version of Audi's Virtual Cockpit. Specialized RS display monitors can feed back information on torque, power, lap times, g-forces and much more.
The new RS7 is expected to go on sale towards the end of the year, so expect an increase over the $110,000 of the previous generation.
See more articles on 2019 Frankfurt Motor Show and Audi.