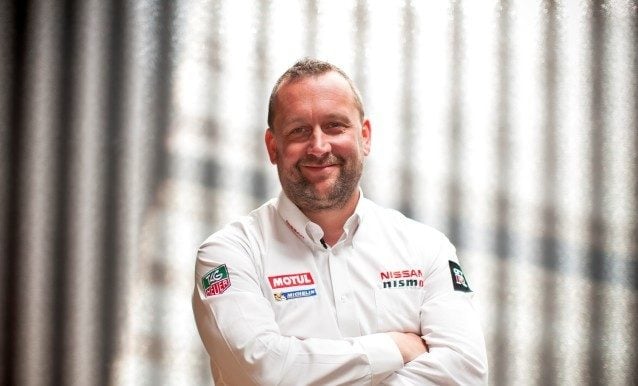 Although GT Academy is now a worldwide phenomenon and requires the attentions of a cast of hundreds, a very small handful of people were responsible for getting the idea going in the first place.
One of those was Darren Cox, of Nissan Europe in those days. Darren has, this week, left his post as Global Head of Brand at NISMO, Nissan's motorsports arm, to pursue his own projects with the IDEAS+CARS group.
Darren was one of the loudest and most passionate voices for GT Academy and has been instrumental in pushing the project from what seemed to be a speculation – can we turn a gamer into a racing driver – into what's now seen as an alternative but legitimate way into world motorsport.
Darren's departure leaves a vacuum of uncertainty around GT Academy and it comes at what appears to be a bad time for the competition.
This year's main European contest had no regional finals for the first time in many years, cutting down on the number of qualifiers from the online component significantly but saving on the expense and logistics of organising the events.
Another unpopular decision was to exclude those who had been to previous national-level finals from participation in addition to previous Race Camp finalists. Though this prevents the reappearance of the same faces over and over again until they get through, it also dilutes the 'gamer' credentials of the qualifiers who, in the 7th year of the competition, may no longer be amongst the elite of the Gran Turismo section.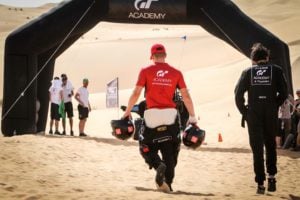 The choice to hold GT Academy 2015 at Yas Marina also seemed a little odd on the face of it. Though ideal preparation for the Dubai 24 Hours, a number of finalists reported issues with the cars running in September temperatures and some unusual and opaque decisions on driver elimination.
GT Academy also faces a challenge from an unexpected angle in the shape of GT Sport. This next iteration of Gran Turismo has an e-Sports component by way of two FIA-accredited online racing series with presentations for the winners held at the annual dinner alongside the champions of world motorsport.
With such radical changes already affecting GT Academy in 2015, losing a significant supporter like Darren could be catastrophic.
Will GT Academy survive the personnel change? Could 2016 be the last GT Academy – or have we already seen Romain Sarazin crowned as the last Academy winner?
Let us know what you think in the comments below…
More Posts On...
The original comments for this post are no longer available.