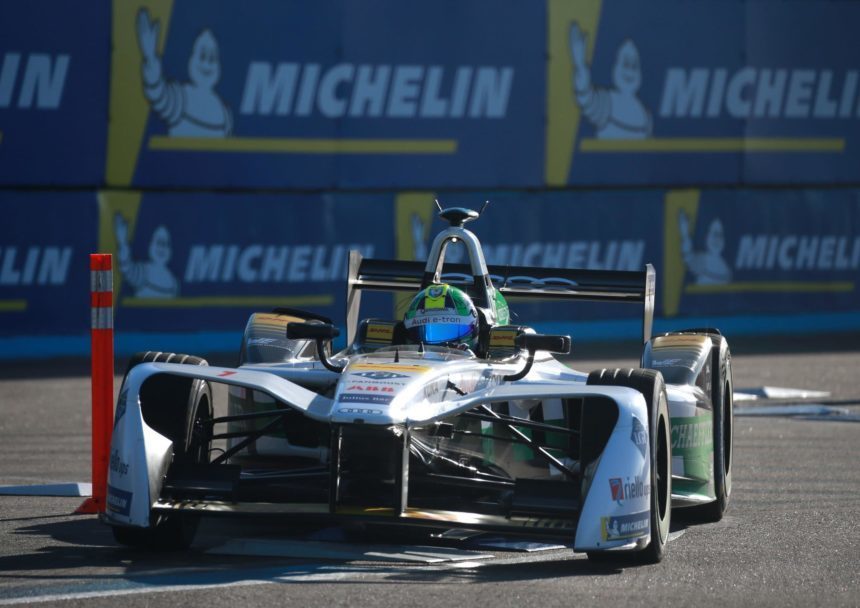 For those who'd say modern motorsport is too officious and rigid, we say "pants". Specifically, we say "Lucas di Grassi's underpants".
The reigning Formula E world champion found himself in an usual spot of bother after this weekend's ePrix in Uruguay.
Following a race-long tussle with eventual winner Jean-Eric Vergne, the stewards issued di Grassi with a €10,000 fine. It wasn't for any of the wheelbanging or occasional bump-drafting, but for his tighty-whities.
It turned out that the very warm conditions in Punta del Este had made di Grassi sweat. Over the course of the race weekend he eventually perspired so much that he ran out of dry underpants. And guess what? The FIA even regulates what kind of boxers you wear, requiring that they meet certain safety standards.
Apparently tumble dryers aren't a thing in the Formula E paddock, so with no race-approved undies, di Grassi pulled on a dry set of civvy skivvies.
We're not sure who or what tipped the stewards off to di Grassi's unauthorized undies, but the unimpressed umpires found his clothing to be in breach of Formula E's international sporting code.
Although allowed to keep his second place — his first podium this season — he also received three penalty points on his license.
More Posts On...