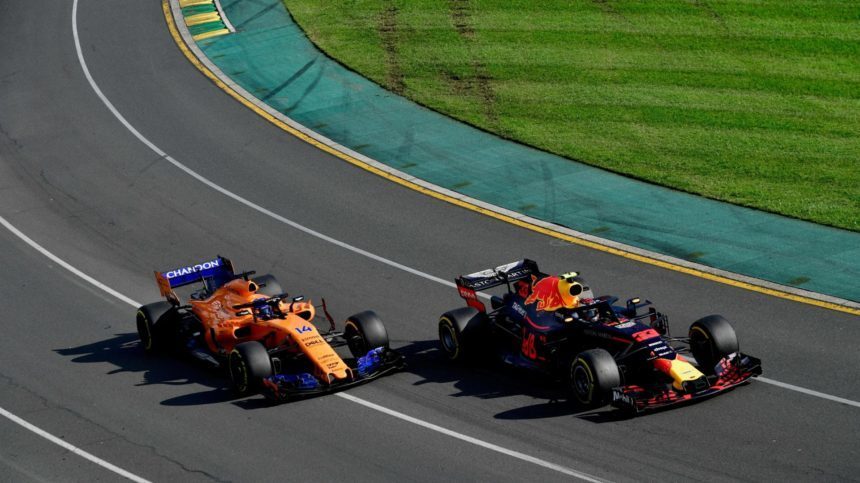 F1 returns this weekend for the Bahrain Grand Prix, the second race of the season. The events of Australia have already caused a stir, as both Haas and Mercedes have come under fire. Discussions around the inaugural race continue, albeit now the focus is on overtaking.
Issues with overtaking have been a talking point in the sport for some time now. In 2009 and 2011, F1 introduced new technologies to assist with the issue, KERS and DRS. Many would argue neither have helped in making F1 races more entertaining. If anything, both have only lengthened the gap between the top teams and everyone else.
This weekend the FIA will meet with teams to discuss solutions for the 2019 season. If this comes across as last minute, that's because it is. Any rule changes for next season have until April 30 for the FIA to approve with majority support. Anything beyond that date will need the teams unanimous agreement to move forward.
According to Motorsport, Ross Brawn has hired a team of aerodynamicists headed by Jason Sommerville. The team will help shape future rulings in the sport, and overtaking has become its focal point as of late.
Two changes for 2019 will be discussed this weekend. The first is changes to the front wing, according to research by F1 Group experts. Changes to the rear wing will also be a talking point and understood to be an FIA concept.
Changes to the rear are simple enough, calling for a bigger wing flap. Should it come to pass, this would create a bigger effect upon DRS activation. In theory, this will result in higher speeds when pursuing the car ahead but is only one piece of the puzzle.
Sommerville wants to bring the cars closer together by simplifying the front wing. Why? Improving the quality of air hitting the car behind allows it to get closer. His idea will see the removal of wing elements designed to control airflow around the front wheels.
As we've seen many times in the sport, turbulent air is the Achilles' heel of an F1 chassis. With this in effect, removing the elements will slow the car ahead to some degree and allow closer racing. There's also the possibility that such a change could upset the balance.
Of course, the FIA is looking for short-term solutions for the 2018 season. It's already added a third DRS zone to Australia and is now extending the DRS activation zone on the Bahrain pit straight by 320 feet.
Other provisions for the 2019 season include a 176lb (80kg) minimum driver weight. Drivers who weigh less than that will carry ballast bringing them up to par. Simplified bodywork for the bargeboards is also on the docket, making it easier to see sponsor logos. Finally, there's lower exhausts that cannot point upward, minimizing their aerodynamic effect.
More Posts On...