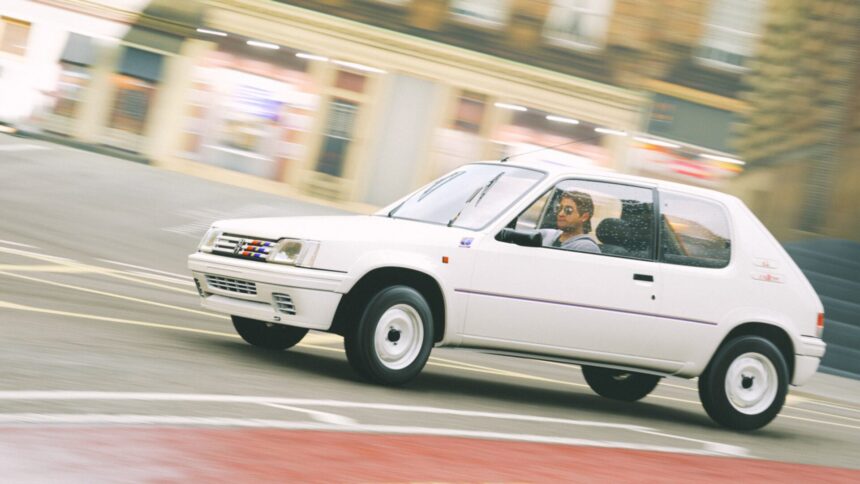 As the sun beats down across the UK for a new week in Forza Horizon 4, there is a strange atmosphere for the start of Summer.
Normally fans would be celebrating the beginning of Series 23, however many will be disappointed to discover the latest content has not arrived. The content was under wraps in any case, as Playground Games opted to join a number of brands in staying silent this week, but an unrelated issue has put a damper on the Summer spirit.
An Elephant in The Room
Earlier this week, PG discovered a fault which has lead to the delay in releasing Series 23. A recent post on the Forza Support Twitter account has confirmed that the team was unable to rectify the issue in time for the Summer season.
As we were finishing up the Series 23 update we discovered an issue that has prevented us from releasing on time. This means that when the season changes today, the game will not have the content we had hoped to bring you and will instead revert to a back-up version of Summer.

— Forza Support (@forza_support) June 4, 2020
In order to ensure that the Summer season doesn't completely go to waste, a full roster of events is still available, but only with in-game credits as prizes. A total of over 750,000 credits are up for grabs across the latest events, along with regular and Super Wheelspins.
Those looking to run the latest Rivals event can step back into the Aston Martin DBS Superleggera around the streets of Edinburgh.
Chaotic Commute
Series: Road Racing Series
Cars: Vans & Utility
Restrictions: A Class, 800 PI
Prizes: 15,000 CR, 25,000 CR,50,000 CR
Forest Racing
Series: Road Racing Series
Cars: Modern Supercars
Restrictions: S1 Class, 900 PI
Prizes: 15,000 CR, 25,000 CR, 50,000 CR
Horizon Decades – 50s
Series: Cross Country Series
Cars: 1950s Collection
Restrictions: D Class, 500 PI
Prizes: 15,000 CR, 25,000 CR, 50,000 CR
The Trial: Summertime Mazdaness (Co-Op Championship)
Series: Dirt Racing Series
Cars: Mazda
Restrictions: B Class, 700 PI
Prizes: 200,000 CR
Summer Games – Series 23
Series: Playground Games
Cars: Retro Rally
Restrictions: B Class, 700 PI
Prizes: 50,000 CR
Swan Dive Danger Sign
Season Objective: 984.3 ft
Northbridge Speed Trap
Season Objective: 180 mph
Sudmoss Speed Zone
Season Objective: 150 mph
Forzathon Events
In order to fill in the gaps left by the delayed Series 23 update, Forzathon looks at one of the fastest production cars ever made: the Bugatti Veyron Super Sport. Jump into this 267mph rocket to get going.
Next up, unleash the ferocious power of the W16, and earn 30 Ultimate Speed Skills in order to progress. Afterwards, set those Speed Traps flashing, as you'll need to earn a total of 12 stars to progress.
Finally, use your creative driving skills to earn 4 Ultimate Skill Chains to finish off this week.
Forzathon Shop
Returning content dominates the Shop this week, with a drop-top Mini leading the way.
The 2018 MINI John Cooper Works Convertible is MINI's answer to bringing drop-top thrills to the JCW hot hatch. With a 2.0-liter turbocharged engine, the JCW puts out 228hp. Thanks to an agile chassis, this hot Mini will be a bundle of fun to drive.
If you're missing a Mini from your collection, then this is one to go for, and it'll only set you back a measly 100 Forzathon Points.
However if you're after something with more class, there's the 2019 Aston Martin DBS Superleggera. A luxury grand tourer that can crush long distances in supreme comfort, the DBS is the most powerful front-engined Aston in production. The 5.2-liter, twin-turbocharged V12 delivers a thumping 715hp. Under the glorious summer sun, the DBS is ready to be unleashed.
You will need to fork out 450FP for the DBS, but one of the best GT cruisers available is nothing to be sniffed at.
Cosmetic items available to purchase include the Skeleton Morph Suit and the Classic Race Helmet.
Feature image courtesy of TheAdmeister
More Posts On...