Japanese game developer Genki has recently announced it will be launching a new installment in its Shutokou Battle racing series later this January. Dubbed Shutokou Battle Xtreme, the game will be available for free download on iOS and Android platforms.
Genki is currently running a pre-registration campaign, during which all interested players can sign up and directly influence what type of bonuses the game will give out upon its release. At the time of writing this, at least 5,000 registrations have already been confirmed. For a list of bonuses and number of registrations required to activate each, check the official site.
Following in the footsteps of its predecessors, the game will feature detailed customization and tuning options. Several vehicles have already been revealed, and their count should gradually increase in the future. Below is the list of currently spotted vehicles:
Daihatsu Copen Cero
Honda S660
Honda NSX-R (NA2)
Mazda RX-7
Mitsubishi Lancer Evolution Final Edition
Nissan GT-R
Toyota 86
Subaru Levorg
Suzuki Alto Works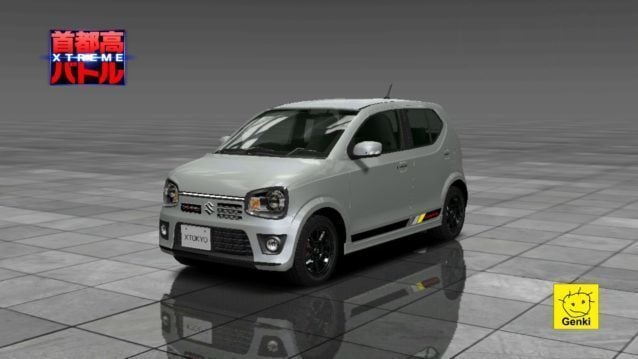 For those not familiar with the series, Shutokou Battle (known elsewhere as Tokyo Xtreme Racer) racing games involve plenty of high-speed driving on open Japanese highways at night. The main premise revolves around challenging other drivers with a simple flash of the headlights. Once initiated, the battle would be determined by the driver who could stay in front long enough to drain his rival's Spirit Point bar. Credits won from rivals would be used on better cars or better modifications.
The series gained a decently-sized (and dedicated) following for its quasi-open-world attempt at racing, highly extensive car customization and addictive gameplay. It also introduced some features that were quite rare in the genre at the time, such as engine overheating.
Although the Shutokou series never enjoyed major success, it nevertheless succeed in establishing a dedicated community fan base and helped Genki distinguish itself as an important driving game developer. The series entered a long hiatus after the release of Shutokou Battle X in 2006 on Xbox One, but now it seems it has been brought back to life.
Shutokou Battle Extreme is scheduled to appear on digital marketplaces sometime this January, aiming at iOS and Android platforms only. For any additional news on the game keep checking Shutokou Battle Xtreme official website.
See more articles on Android and Mobile Gaming.