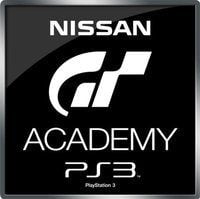 Wow! In an unprecedented move (and on a Sunday morning, no less), SCEA has just announced the cancellation of Round 2 in GT Academy USA, due to more abuse and "wall-banging" on Rome and Madrid. All participants who qualified for Round 2 will be automatically moving on to Round 3. The start of round 3, previously scheduled to begin on February 14th, is now "subject to change" pending the next GT5 update, which has been confirmed to introduce more sophisticated corner-cutting and wall-banging detection mechanisms to "prevent this type of inappropriate driving".
Though some with fast times at Rome and Madrid will be least pleased with this outcome, it is a wise decision to uphold the integrity of GT Academy while absolving SCEA from making subjective decisions about individual disqualifications. The awkward nature of the Rome and Madrid city courses were also particularly unsuited for such an important time-trial competition.
Players world-wide will now benefit from more reliable collision and corner-cutting detection, providing greater integrity in GT5's online races and ensuring such a fiasco does not happen again when GT Academy returns to Europe.
Stay tuned for more news about Round 3 and the next GT5 update. Thanks to all of you who sent this in so quickly!
See more articles on GT Academy USA 2011, GT5 Updates, and SCEA.