Things have been a little quiet on the GT Academy front recently. As GT Sport's full esports competition got into action, the gamer-to-racer program seemed to wither somewhat.
Now it seems that the coffin lid for the Academy is firmly nailed shut. RJN Motorsport, the racing team tasked with managing the winners' racing careers, has switched to Honda, after nearly 20 years of association with Nissan.
The move has come about as a result of Nissan making major changes to its motorsports commitments. This has seen RJN's stalwart drivers Lucas Ordonez and Alex Buncombe lose their Nissan contracts for 2019. Both drove the GT Sport-branded cars in the 2018 Blancpain GT Endurance Series, along with GT Academy winners Jann Mardenborough and Ricardo Sanchez.
This means that 2016's international edition of GT Academy may have been its last. Mexican driver Johnny Guindi won that event and, like 21 other drivers before him, launched into a racing career at the Dubai 24hr.
Since Lucas Ordonez won the first edition back in 2008, GT Academy unearthed a surprising array of talent. The winners produced an incredible racing resume, including an LMP2 class podium at Le Mans and even raced the — albeit ill-fated — top LMP1 class.
Other international successes include multiple Blancpain GT Endurance Series championships, the ILMC LMP2 title, and a memorable Bathurst 12hr win.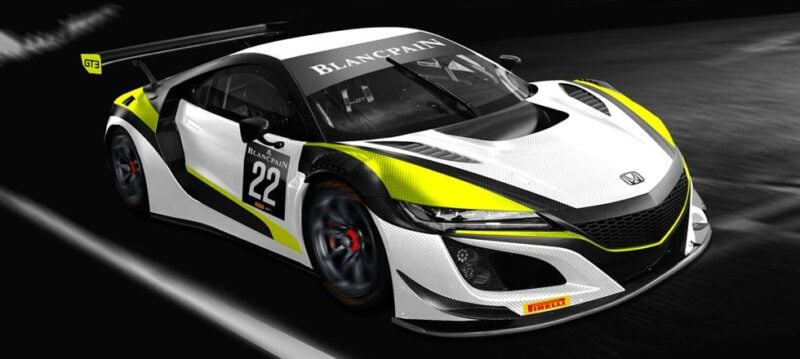 RJN Motorsport itself has partnered with Jenson Button for the 2019 season. Button enjoyed a successful season in Super GT in 2018, winning the GT500 title with Naoki Yamamoto in the Honda NSX GT. For 2019, he'll race under his own "Jenson Team Rocket RJN" banner, in memory of his father's Rocket Motorsport karting team.
Button and RJN will compete in the Silver Cup — for teams with all-silver class drivers — in the Blancpain GT Endurance Series, and will announce the rest of the driver line-up in due course. Although initially that will only be for a single car, the team could enter two cars for the Spa 24 Hours in July.
The split from Nissan and the end of the GT Academy association could see Kazunori Yamauchi's "Gran Turismo family" shrink a little. Nonetheless, Bob Neville, team principal of RJN Motorsport, told us: "We'd love to stay within the family somehow."