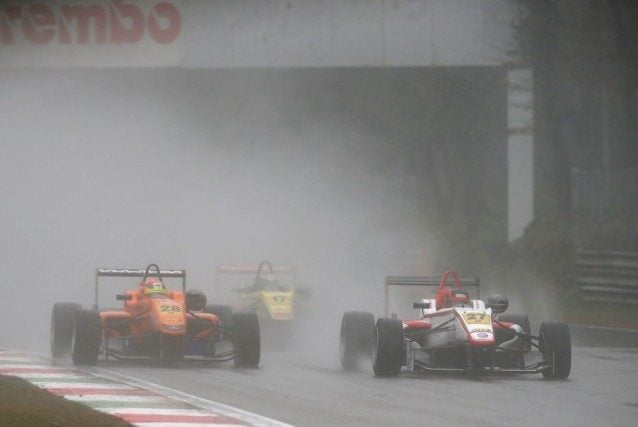 Jann Mardenborough got the Nismo Athletes' season underway with a three race round of the European Formula 3 series at Monza.
Heading into the event as a rookie – and one of two Carlin drivers not eligible to win constructor points – he qualified himself in 18th place on the 30 car grid, just 0.9s down on the lead car. For the majority of the first race he ran as part of a pack of four drivers, entertaining the crowds with overtaking until, running in twelfth, he was tangled up in Lucas Wolf's accident on lap 17 with the crash damage retiring the car.
Sunday's races were much damper affairs – as Jann is used to at Monza. Keeping out of trouble for the 14 lap second race, Jann pulled himself from 17th on the grid (again, only 1.1s down) to 11th overall at the flag. Race 3 went much the same way, but was red-flagged after 8 laps in monsoon conditions after Jann had grabbed seven positions in eight laps.
Jann currently sits 16th in the table, just outside the points, with round two on home soil at Silverstone on 12th-14th April.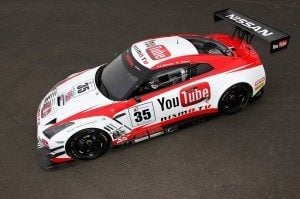 Meanwhile three other Nismo Athletes have had their 2013 car unveiled.
First GT Academy winner Lucas Ordoñez, 2013 US winner Steve Doherty and long-term Academy codriver Alex Buncombe have seen their nismo.tv Youtube branded Nissan GT-R revealed. Ordoñez and Buncombe will be campaigning the car in FIA GT this season, while Doherty joins them for the Blancpain Endurance Series.
The sponsorship ties in with Nissan Motorsports' launch of the nismo.tv Youtube channel to showcase Nissan's racing efforts around the world in 2013 – including the Nismo Athletes. One for the bookmarks for all GT Academy fans!
More Posts On...
The original comments for this post are no longer available.