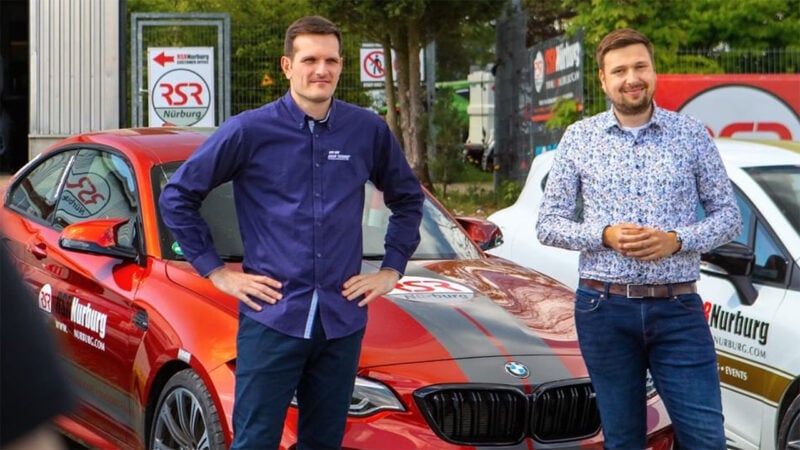 A number of members of the Gran Turismo live events team have been spotted filming what's described as "promotional material" at the Nurburgring, ahead of the annual N24 endurance race set for next weekend.
The information comes via local performance car rental specialist RSR Nurburg. That should be a familiar name to anyone who's visited the track on one of the open public "Touristfahrten" days as RSR rents out its fleet of over 100 performance cars for use on the course.
RSR posted a series of images on its social media channels, commenting that it was "happy to have Sony in our facilities for some official filming". The images show official GT World Tour German language commentator Michel Wolk, in the famous blue commentary shirt, as well as Alex Schafer from German automotive outlet CarRanger.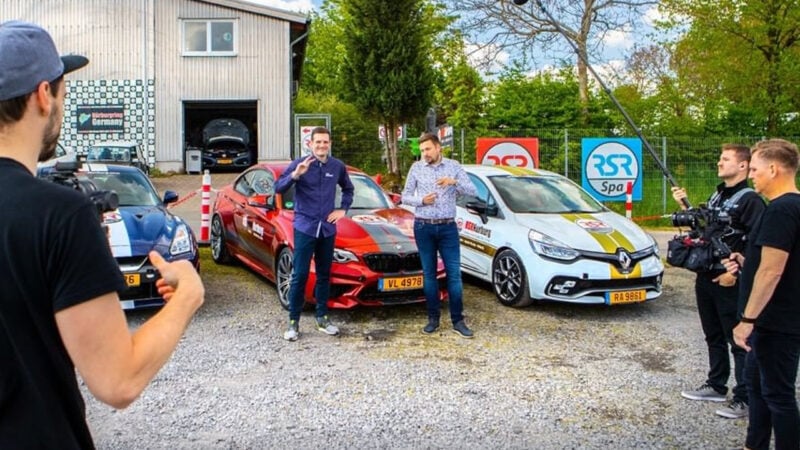 It's not clear precisely what the Gran Turismo team was doing at the Nurburgring, but it is a venue that's no stranger to the crew. The track has so far hosted two live Gran Turismo World Tour events in 2018 and 2019, and was scheduled for a third in 2020 before it — like so many other events over the past couple of years — was shelved for safety and logistical reasons.
Not only that, the live events at the Nurburgring have themselves taken place during the Nurburgring 24 Hours weekend. It's a race close to GT series creator Kazunori Yamauchi's heart, having raced in it on six occasions — scoring two class wins.
However, while we know that Polyphony Digital is looking to get live events going again this season, it's unlikely that the N24 will host a round in 2022. That's simply down to the fact it's on very short notice, with the race itself beginning in a little under six days, at 1330 UTC on Saturday May 28.
Hopefully we won't have long to wait to find out what the team was really up to, along with PD's plans for the Gran Turismo World Series in 2022.
See more articles on Nurburgring 24 Hours.