The 2021 International GT League World Series will enter its final phase this month, with a pair of events over the next two weeks.
That all starts with the GT3 Masters event today, October 1, which will see the 12 qualified drivers racing off against each other in a two-round event that will determine who will advance to the Multiclass Final next Friday.
If you've not been keeping up with the IGTL World Series, it's an event organized by a group of GT Sport's best drivers and open only to the top tier, A+ ranked drivers. The series made its debut in 2020, and as you'd expect from the pretty lofty entry requirements, it saw some top quality racing.
That's been reflected in the qualification events for the 2021 series, which has seen eight drivers who also have represented or will represent their brands and nations at official FIA-Certified Gran Turismo events qualify for the GT3 Masters.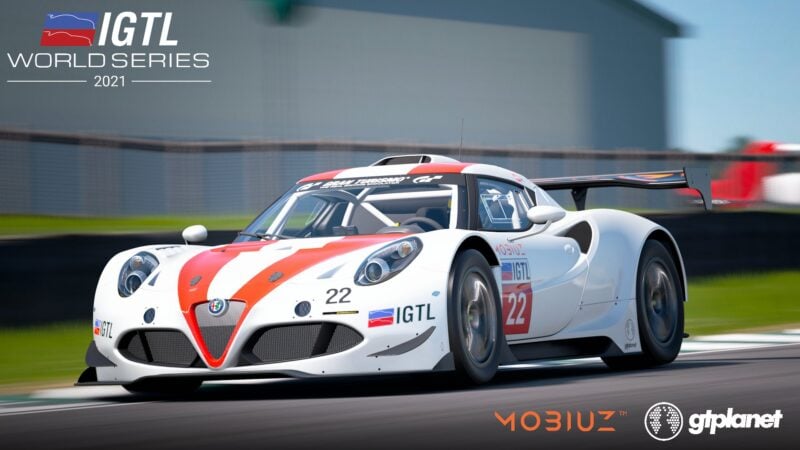 The 12 racers who'll take part in the evening's action are:
Tristan Bayless
Kevin Belic
Quinten Jehoul
Matty Jones
Miroslaw Kravchenko
Thomas Labouteley
Christian Malkii
Will Murdoch
Nicolas Romero
Jose Serrano
Quincy Vilasco
Edward Williams
Although the racers know what car they'll be driving — the Alfa Romeo 4C Gr.3 — the exact race details remain under wraps for now. All we, and they, know right now is that there'll be two 25-minute races, with a half-hour practice session and ten minutes to qualify. The tracks, tires, and fuel/tire use will stay a secret until the event gets underway, which should reveal which drivers are the most adaptable!
As well as being organized by veteran Gran Turismo drivers and FIA event qualifiers, the IGTL will feature a well-known name in the commentary box as the 2021 season enters its final phase. Martin "Tidgney" Grady will help call the races both this week and next.
Tonight's event gets underway at 1900 UTC, and you can watch it in full with us at the top of the page.
See more articles on IGTL and Live Stream.