It's official: the coming update for Gran Turismo 7, v1.40, will be known as Spec II, and will bring with it a new track, new cars, new game features, and the permanent addition of a dedicated Gran Turismo Sophy mode when it becomes available on November 2.
Let's take a closer look at everything revealed for Spec II…
Table of Contents
Gran Turismo Sophy 2.0
For those who may be unfamiliar with GT Sophy, it's a new artificial intelligence agent initially developed by Sony AI as a way to generate superhuman drivers. However the project evolved to create AI that was not just fast but drove in a way that was more human-like than the game's standard 'bots.
After some initial tests against the best GT7 players in the world — and a rematch that saw GT Sophy run out as an overall winner — the AI was rolled out into Gran Turismo 7 in February 2023, but in a limited mode.
This brief public test, called Race Together, allowed PlayStation 5 players to tackle Sophy in four different difficulty levels. They consisted of three 3-on-1 battles with Sophy agents using cars that were less capable than the player's car, and a head-to-head with one Sophy agent at near-parity.
Following the test, Sony AI used the data it gathered and the feedback from players to further refine, train, and enhance the Sophy system with a view to a much broader release — and that's now upon us.
Once again only available for players with a PlayStation 5, the new GT Sophy mode is part of the World Circuits menu. Nine of the game's tracks will now feature a new selection within "Quick Race" (which replaces "Arcade Race") that will allow you to pick a race with GT Sophy.
The game will select which cars Sophy will drive based on the vehicle you've chosen, and it'll be able to use more than 340 of the cars in the game for the race. Interestingly, PD notes that this will allow players to race against Sophy with almost 95% of the cars in the game — meaning that around 20 cars aren't eligible for these events, although we're not yet sure which.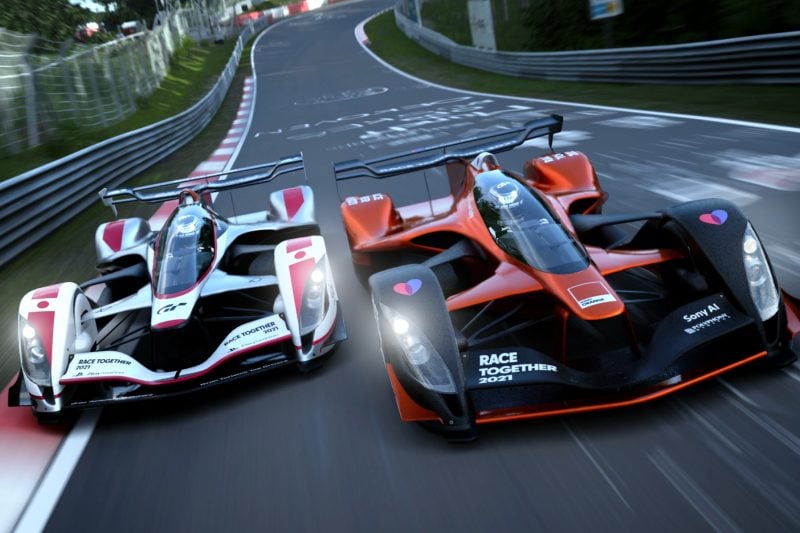 Another unknown at time of writing is how many instances of Sophy you'll be able to race against. In the limited-time Race Together event there were a maximum of three, but we're expecting more this time round.
Sony AI has also been updating Sophy's behaviors and adapting it for different levels of player skill, and we're likely to see future game updates bringing more cars, more tracks, and more training into the mix too.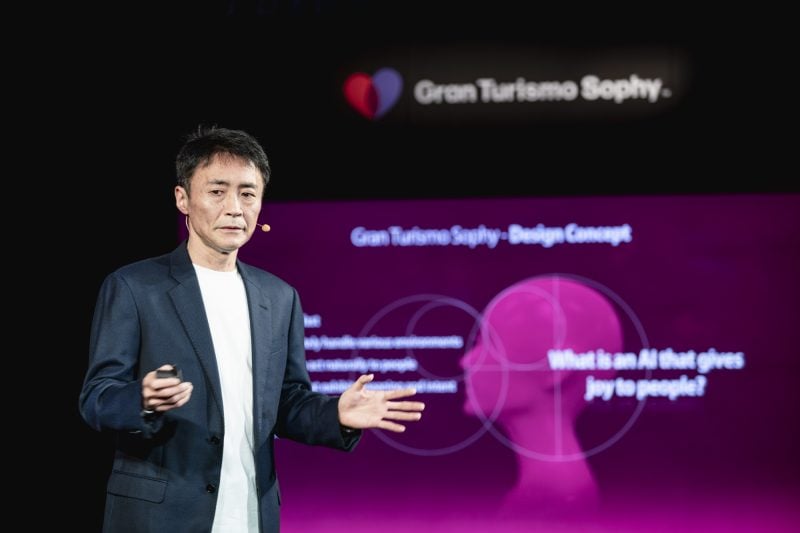 Polyphony Digital studio head Kazunori Yamauchi commented: "Introducing GT Sophy to a wider range of users from the beginner to the expert, is a huge milestone in the evolution of Gran Turismo. GT Sophy is a revolutionary new technology that will change the way players experience racing games."
"GT Sophy, which continues to evolve daily through our partnership with Sony AI, is a key element in keeping Gran Turismo exciting beyond its 25-year history. We are very satisfied with this achievement and am looking forward to seeing GT Sophy evolve even further in the future."
Seven New Cars
The update was already set to be the largest in terms of vehicle content in the game's history, with Yamauchi teasing seven new cars for the "big update" over the weekend. With the 1.40 patch also set to carry the Spec II name — previously used for Gran Turismo 5 and GT5 Prologue to signify major changes — it's little surprise that there's more beside.
Now, we have the official line-up of new vehicles confirmed, including:
Dodge Charger R/T 426 Hemi '68
Dodge Challenger SRT Demon '18
Lexus LFA '10
Mercedes-Benz 190 E 2.5-16 Evolution II '91
NISMO 400R '95
Porsche 911 GT3 RS (992) '22
Tesla Model 3 Performance '23
New "Lake Louise" Snow Track
Gran Turismo 7's first snow track has been revealed, and the first new track to arrive in the game since the addition of Grand Valley Highway back in February. "Lake Louise" is set at the base of the World Heritage Canadian Rockies around a ski resort and comes in three different layouts.
Lake Louise Long Track
Lake Louise Short Track
Lake Louise Tri-Oval
New "Quick Race" and "Weekly Challenge" Events
Changes are coming to the events available at the World Circuits Pavilion, with the introduction of five standard and two expert level races. The "Arcade Race" feature will also be changed to a more user-friendly "Quick Race", giving players the option to compete against the new GT Sophy AI. Players will also have the chance to earn more credits from these races, based on their Collector Level and Circuit Experience progress.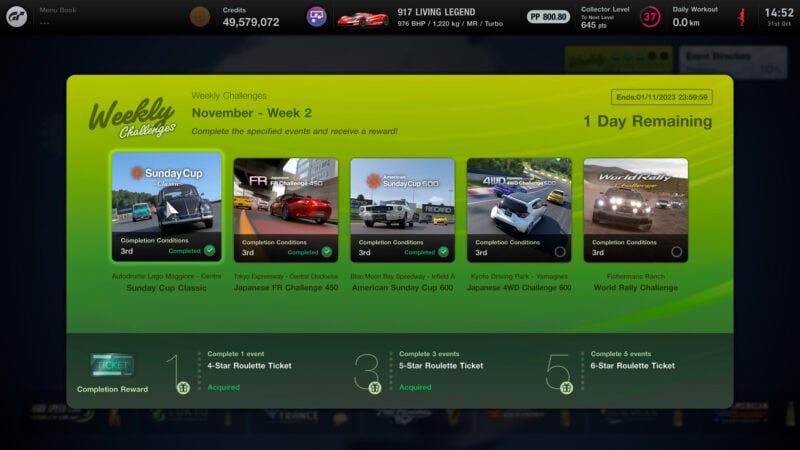 A new "Event Directory" will also be available to facilitate searching and participating in races from a single, unified list, and the new "Weekly Challenges" will provide rewards for successfully completing all the races in the section. The Weekly Challenges will become visible after viewing the end movie, and the events will rotate to a new selection each week.
Three Extra Menu Books
The Gran Turismo Café in the game continues to grow, with the addition of three extra "Menu Books" encouraging you to collect some of the new cars.
[Extra Menu No. 31] Collection: Road-Going Racers (Collector Level 30 and above)
[Extra Menu No. 32] Collection: Lexus (Collector Level 34 and above)
[Extra Menu No. 33] Collection: Red Bull X Series (Collector Level 49 and above)
"Meeting Place" Becomes the "Paddock"
The "Meeting Place" feature of Gran Turismo 7 has been revamped into the "Paddock", with new features to make it more interesting. It is now displayed as a parking lot with players' cars, and you can zoom in to examine them up close while chatting and sharing emoticons.
New "Master License" Events
Once players clear the "Normal License" protocol, a set of 50 new "Master License" tests will become available.
Four Player Split Screen
In a rather surprising addition, four-player split screen racing is coming to Gran Turismo 7.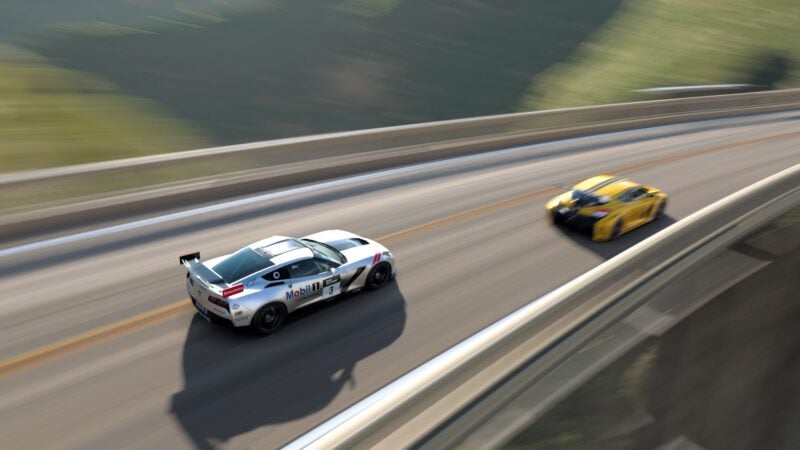 New Photo Mode Features
Players will now be able to use slower shutter speeds in Race Photo mode, with speeds of 1/1 — 1/30 seconds available. For Photo Scapes, a new "Player's Favorites" section will be added showing the most popular locations being used, and Polyphony Digital's Tokyo Office will be added as a new location to commemorate 3,000 Photo Scape locations worldwide.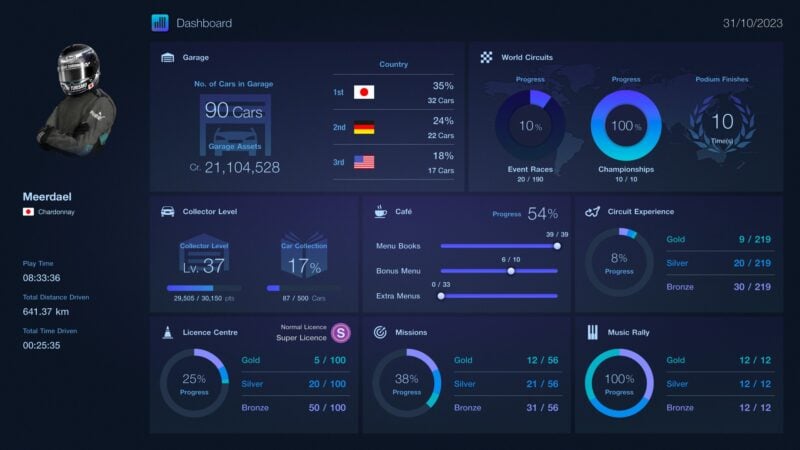 New Progression Dashboard
Your progress in Gran Turismo 7 will now be visible in a new dashboard, which shows your relative completion of World Circuits races, Collector Level, Circuit Experience, and more on a single, unified screen.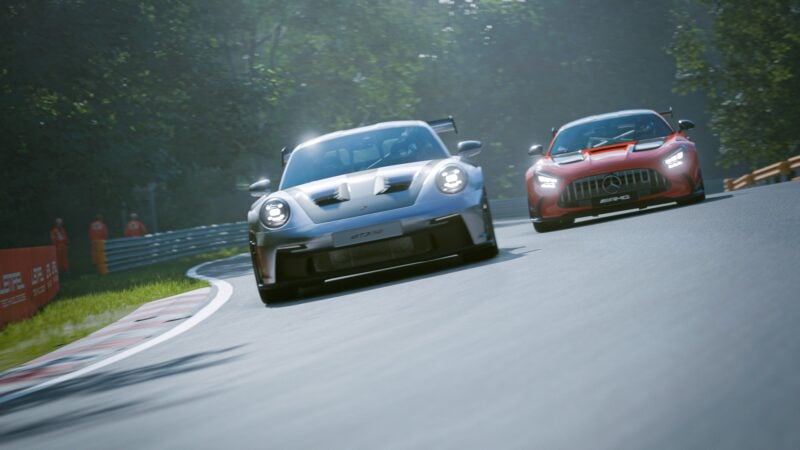 GT7 Spec II Release Date
Gran Turismo 7 Spec II is set to go live at 0600 UTC on Thursday November 2. As usual, this will be at the start of a two-hour server maintenance window, and players will be unable to access Gran Turismo 7 until the servers return and the 1.40 update has been downloaded and installed.
Considering the size of this update, there are also likely to be many more undocumented features and changes which will be discovered by users here in the GTPlanet Forums. Stay tuned!
See more articles on Gran Turismo 7 Spec II and Gran Turismo Sophy.