The latest update for Gran Turismo 7 — 1.31 — is now available, bringing a wide range of new content, features, and changes to the game's physics.
Coming in at just over 2GB on PlayStation 5 and around 3GB on PlayStation 4, the update is pretty weighty and this reflects some of the under-the-hood changes players will be getting to grips with over the next few days.
Of course a patch note leak on March 28 gave us a good idea of what to expect, but there are some other details and information that aren't apparent until the update is applied to the game itself.
Gran Turismo 7 Update 1.31 – New Cars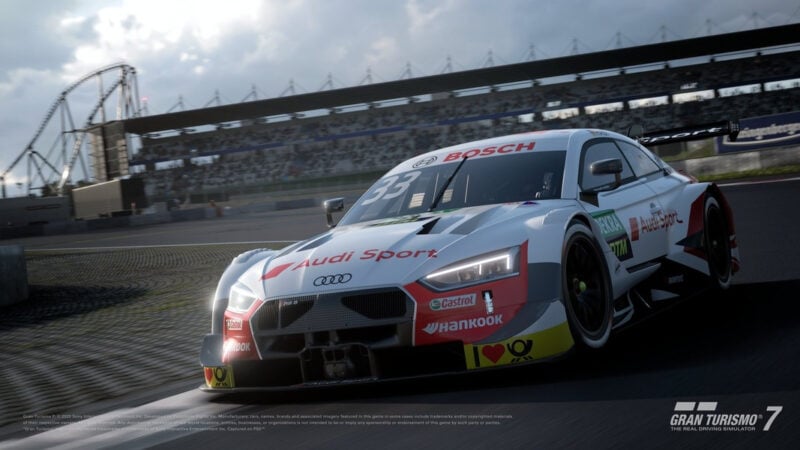 We already knew the identities of the five new cars to the game, but now we have confirmation of the categories into which they'll fit and pricings:
Audi RS5 Turbo DTM '19 – 1,000,000cr – Brand Central
Mazda 3 X Burgundy Selection '19 – 37,000cr – Brand Central
Porsche 959 '87 – 1,750,000 – Legends Cars
Porsche Carrera GTS (904) '64 – 2,500,000cr – Legends Cars
Toyota Alphard Executive Lounge '18 – 75,000cr – Brand Central
As expected, the DTM Audi slots into Gr.2, although at a million credits it's a more expensive option than the other Gr.2s you can buy new and, like them, only comes in one livery: the championship winning #33 Rene Rast car. The 904, available in an extra slot through Legends Cars alongside its 959 sibling, is also confirmed as the original flat-four model.
Gran Turismo 7 Update 1.31 – New Tracks
There's two new options for the Nurburgring location, consisting of the shortest circuit at the location and a much longer variant.
Nurburgring Sprint – 2.26 miles
Nurburgring Endurance – 14.83 miles
The Sprint layout will be familiar if you've played older GT games as "Nurburgring GP/D". It features a shortcut between turn four and turn nine of the full GP circuit, bypassing the Ford curve, hairpin, and Michael Schumacher S, to create a much shorter layout for DTM sprint races.
That's combined with the Nordschleife for the Endurance layout, a shortened version of the full 24h course which has been used in VLN/NLS events.
Gran Turismo 7 Update 1.31 – New Events & Cafe Menus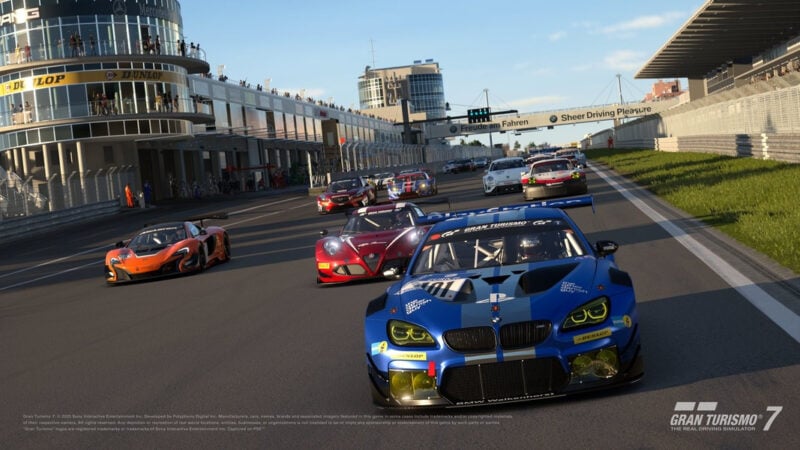 There's four new events, with two using the new Nurburgring layouts above:
Nurburgring

Japanese 4WD Challenge 600 – Nurburgring Sprint – 3 laps – 40,000cr
World Touring Car 800 – Nurburgring Endurance – 3 laps – 200,000cr

Kyoto Driving Park

Porsche Cup – Kyoto Yamagiwa – 5 laps – 70,000cr

Tokyo Expressway

Japanese 4WD Challenge 600 – Tokyo East Clockwise – 2 laps – 37,000cr
While there's no new Cafe Menu Books, there are two additional collection-based Extra Menu Books. Book 18 is a Toyota Family Car collection, requiring a 2009 Prius, Crown Athlete, and the new Alphard for a four-star Roulette Ticket. There's also a Ford GT collection, awarding a six-star Roulette Ticket for owning the 2017, 2006, and 1966 versions of the American supercar.
Extra Menu Book 18 – Toyota Family Car – Four-Star Roulette
Extra Menu Book 19 – Ford GT – Four-Star Roulette
Gran Turismo 7 Update 1.31 – Physics Changes & Leaderboards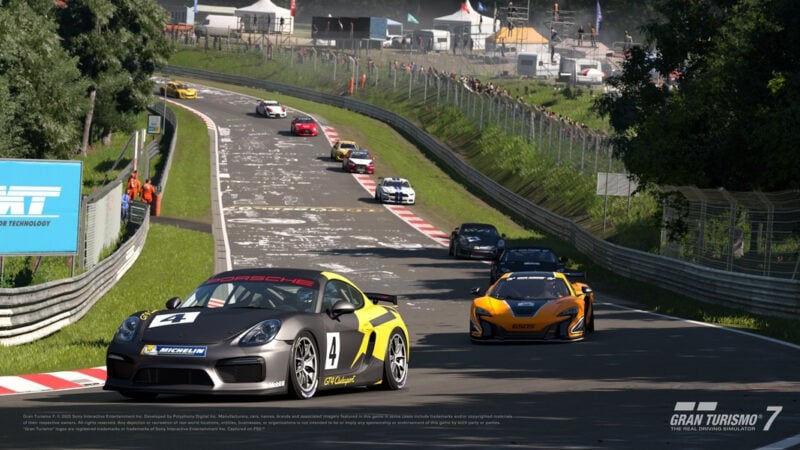 One of the key changes in the update is a wide-ranging refresh of the game's physics, including tires, suspension, aerodynamics, and assists.
Among the highlights are changes to tire wear and heating, a change in how drag and downforce are affected by car ride height, and the base settings for suspension on race cars and some road cars, with a goal of improving stability all round. These changes also affect Performance Point calculations for many cars.
Driving assists have been adjusted to change how eager they are to intervene, with traction control less intrusive at its lowest level (other than 0) and more keen at its highest, active stability now more sensitive, and countersteering assist reduced. There's also changes to default settings under the various presets at Intermediate and Expert levels.
That's had an effect on handling across the board, and as a result the target times for Circuit Experience, Licence Tests, and many Missions have been changed. The leaderboards have been reset as a result, but you won't lose your status or need to repeat any, and there's no new rewards for setting a new time.
Players using controllers also have improvements to steering and force feedback.
Gran Turismo 7 Update 1.31 – Other Changes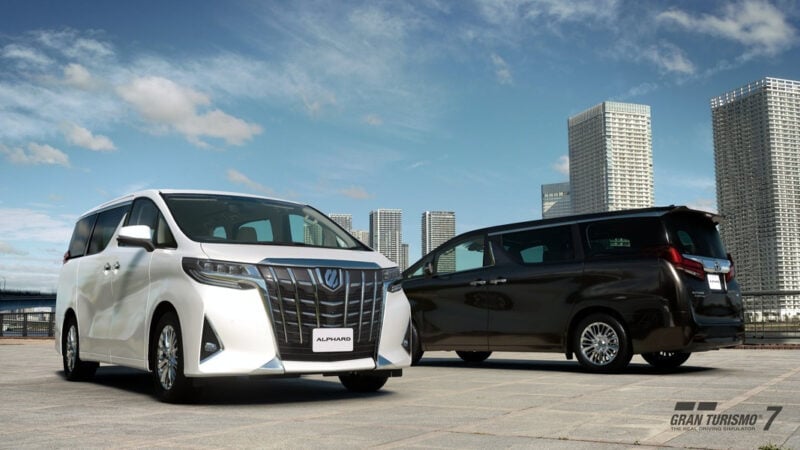 PlayStation 5 owners now have access to a 120Hz mode, allowing them to benefit from having a 120Hz-capable display connected. Variable Refresh Rate (VRR) is also enabled in this update, again requiring a compatible screen to take advantage.
Players with a keyboard connected can now use that to switch cameras in lobby races, including a live replay feature which will come in very handy for those who stream races.
A change to the online championships, starting with the as-yet unannounced Exhibition Series Season 4, will give more entry slots to GT2 (DR B) and GT3 (DR C and lower) Leagues, as well as adjusting the penalty settings and race regulations for the different brackets.
Although not included in the patch notes, the update has brought five new engine changes as expected, which you can find in GTPlanet's dedicated thread for logging engine swaps.
Scapes get an update too, with a new "Cherry Blossoms" curation of 28 locations with the theme of Japan's famous sakura trees.
There's an update to the dynamic pricing of the Legends Car dealer, in accordance with Hagerty's valuation tool. As new vehicles enter the dealer following today's update, they'll have refreshed pricings where applicable.
Naturally, "various other issues have been addressed", and the GTPlanet community will be digging out any unannounced changes in a dedicated thread for that purpose too.
See more articles on Gran Turismo 7 Game Update.