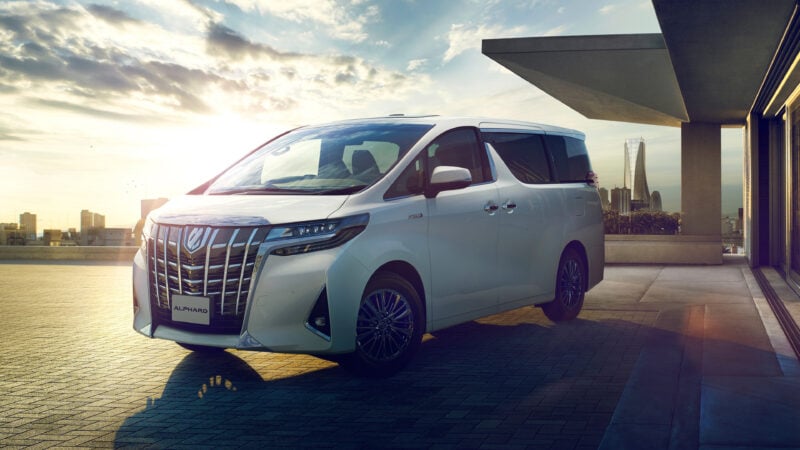 The full details of Gran Turismo 7 Update 1.31 update have leaked from Japan, and it's a big one. Although it might not have the major headline features we saw in the last update, 1.31 still brings a wide variety of changes and new content.
GT7 Update 1.31 will be available as a free download starting on March 30 at 06:00 UTC.
There's a lot to cover, so let's dig in:
Table of Contents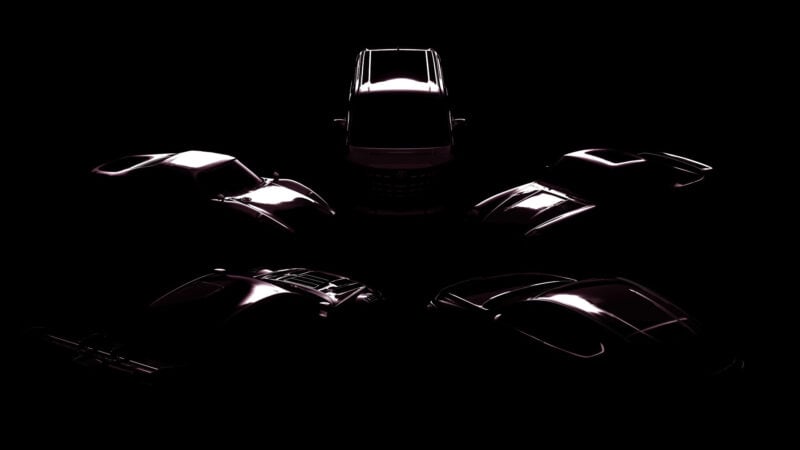 New Cars
There are a total of five new cars arriving in GT7's March 2023 update, including:
Audi RS5 Turbo DTM '19
Mazda 3 X Burgundy Selection '19
Porsche 959 '87
Porsche Carrera GTS (904) '64
Toyota Alphard Executive Lounge '18
Of the new vehicles, both of the Porsches will be available in the Legendary Cars dealership starting on March 30.
New Track Layouts
Two new track layouts of the Nurburgring will be added to the game, including:
Nurburgring Endurance
Nurburgring Sprint
The Sprint layout cuts the standard Nurburgring GP circuit short by adding a sharp right hairpin connecting to the back-half of the circuit just after turn 4. The Endurance layout appears to introduce the same hairpin on the GP circuit in addition to the full loop of the Nordschleife.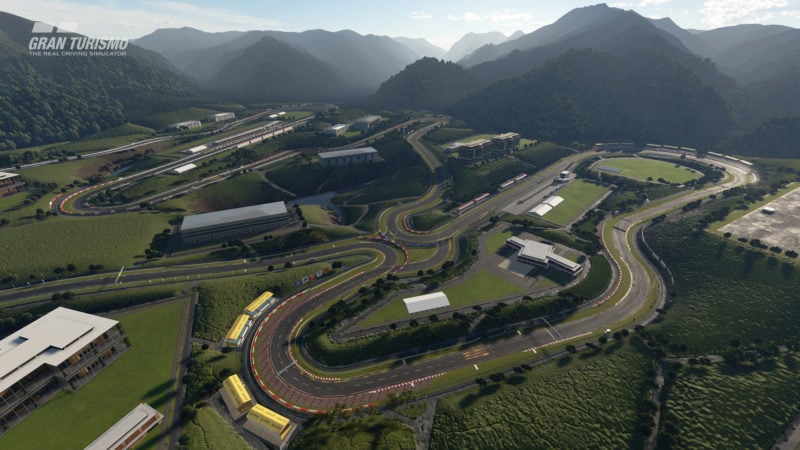 New Events
To take advantage of the new layouts, new race events have been added to World Circuits, including:
Nurburgring

Japanese 4WD Challenge 600
World Touring Car 800

Kyoto Driving Park
Tokyo Expressway

Japanese 4WD Challenge 600
Settings changes have also been applied to the World Touring Car 600 race at Tokyo Expressway, and you can now access the Race Shop when using a circuit's Meeting Place.
120Hz and Variable Refresh Rate (VRR)
Gran Turismo 7 can now be played at 120Hz with a variable refresh rate (VRR) on the PlayStation 5 when connected to a compatible display. Although this functionality will only be available to a small number of players with high-end TVs, it is a significant technical development which will be closely analyzed over the coming days and weeks.
Until now, Gran Turismo 7 has operated at a maximum of 60Hz on the PlayStation 5, so the 120Hz option is a major change along with VRR. By allowing the display to match the game's frame-rate in real time, variable refresh rates eliminate "screen tearing" effects to provide a strikingly smooth gameplay experience.
Photo Scapes
To celebrate the spring season in the Northern Hemisphere, a special feature of "Cherry Blossom" photo scape locations have been added, including a cafe and coffee shop.
GT Café Additions
Several new changes are coming to the GT Café, including new Menu Books focused on "Toyota Family Cars" (clearly a reference to the Toyota Alphard) and the Ford GT. Additional conversations have been added with car designers and the usual cast of Café characters so you can discuss the vehicle you are currently driving in the game.
Suspension Physics
Polyphony Digital has made several adjustments to the "calculations model of the suspension geometry", which should have some fairly significant implications for how cars feel to drive. According to the patch notes, the changes are designed to "improve the stability of the car orientation during braking, and the traction during acceleration".
Adjustments have also been made to the suspension damping characteristics to further improve the stability of cars when driving over bumps and curbs.
Tire Model
Curbs and bumps are getting a lot of attention from Polyphony Digital's physics engineers in this update, as changes to the tire model have also been added to "improve stability" when driving over these bumps and through "low-speed corners".
The tire heating and wear models have also been "optimized", along with the "aquaplaning effect" on wet road surfaces.
Aerodynamics
Changes have been made to how aerodynamic effects impact cars, with special attention to open-wheeled formula cars. This could be in preparation for the new Super Formula SF23 cars teased for GT7 back in January.
For the rest of the cars in the game, downforce and air resistance calculations have been "optimized" in relation to vehicle ride height.
Anti-Lag System
In turbocharged engines, anti-lag systems work to keep the engine pressurized with boost, but this could have resulted in engine RPM levels rising too high at idle in GT7. Polyphony Digital has now introduced a limiter to keep RPMs from increasing too much while the car is stopped.
Performance Points (PP)
The default suspension and aerodynamic settings on race cars and "certain road cars" have been adjusted by Polyphony Digital. This has resulted in Performance Point adjustments of "various cars in the game".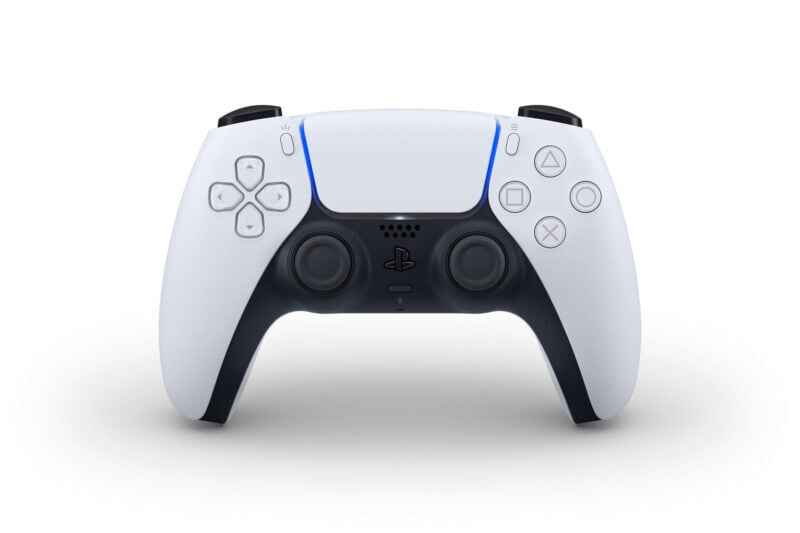 Wireless Controller
Considering the vast majority of Gran Turismo 7 players are using the DualSense controller, this is a big one. The steering algorithm, which interprets the controller's stick or directional input buttons, has been adjusted and "improved".
Additional changes to the force feedback delivered through the wireless controller have also been made.
Driver Assists
Several changes have been made to the driver assists in GT7 which could have significant impacts, including:
Traction Control (TCS) intervention levels have been adjusted to be "weaker" at the lowest setting, and "stronger" at the higher settings.
The Antilock Braking System (ABS) has been adjusted to "improve stability under full braking conditions".
Active Stability Management (ASM) controls have been adjusted to increase "the amount of intervention when oversteering".
The Countersteering Assistance feature has actually had its strength reduced, which means it is less likely to intervene when oversteering has been detected.
Online Lobby Keyboard Controls
While spectating a race in an online lobby, players can now use a connected keyboard to switch between camera cars and camera views. Although this is a niche feature, such controls have long existed in previous Gran Turismo titles and were essential to content creators streaming online races. This will make it easier for everyone to produce higher-quality esports broadcasts with GT7.
Sport Mode
For the online championships held in GT7's Sport Mode, various changes have been made to include races with different penalty settings and race regulations. And, starting with the Exhibition Series Season 4, schedule changes are designed to make it easier to participate in "a wider range of time zones".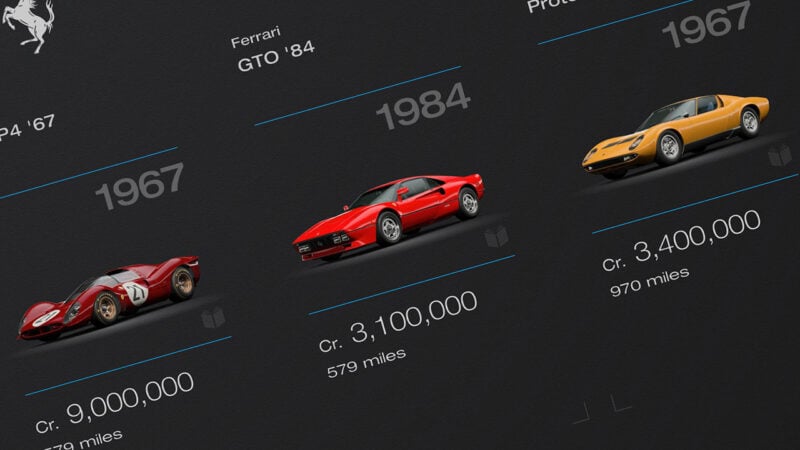 Legendary Cars Price Adjustments
As was announced last year, Gran Turismo has partnered with Hagerty to bring dynamic pricing to GT7's Legendary Cars dealership. The next price revision for cars has been announced to arrive "around June 2023".
Circuit Experiences and License Tests
All Circuit Experience and License Tests have had their time-of-day settings changed, along with new demonstration laps. As a result, all ranking boards will be reset.
Other Changes
There appears to be a wide range of other changes, including adjustments to various Driving Missions, the use of the player's avatar in Scapes, changes to the pit menus, and more. We can also expect the update to remove the Gran Turismo Sophy "Race Together" special event, which was scheduled to close at the end of March.
The full list of patch changes will be available in the game, but GTPlanet's community is the ultimate source for "undocumented changes" which Polyphony Digital does not mention. As always, head to our Gran Turismo 7 forum to join the rest of the community as we comb through the finer details of this latest update. See you there!
See more articles on Gran Turismo 7 Game Update.